IMF warns about asset bubbles in developing powers in Latam and Asia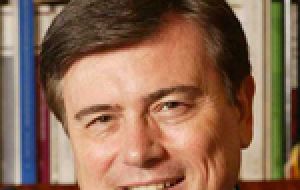 The International Monetary Fund (IMF) has urged developing powers in Asia and Latin America to guard against the kinds of asset bubbles that caused wealthier economies to plunge into recession in the last two years.
Conditions were rife for emerging economies to overheat if governments are not careful: "Vigilance is warranted", the IMF said in its semi-annual Global Financial Stability Report.
Investment in poorer countries had plummeted at the height of the 2008 financial crisis. But a quicker recovery from recession than the industrial world, combined with record low interest rates in advanced countries, has turned the table in the last year.
While the return of those capital inflows was to be welcomed, "there's a risk that the volume of these may become too much of a good thing", said Jose Vinals, head of the IMF's Monetary and Capital Markets Department.
China's booming economy has become a prime hot-spot for many analysts. The government this month reported that growth soared at an annual rate of nearly 12% in the first quarter of 2010.
As of now, there was "no evidence" of broad asset bubbles as developing countries had done a good job managing the risk, the IMF report found.
But "if the current economic environment ... persists, history suggests that bubbles could form in the medium term".
Such bubbles typically catch economies unaware. The 2008 financial crisis was largely caused by a collapse of US and some European housing markets after a decade of unchecked expansion.
The IMF warned policymakers to keep all options on the table to guard against overheating economies, including the controversial use of controls on capital inflows if more typical options like currency flexibility could not manage the money flow.