British BAE Systems First non-US Arms Company to Lead SIPRI's Top 100 List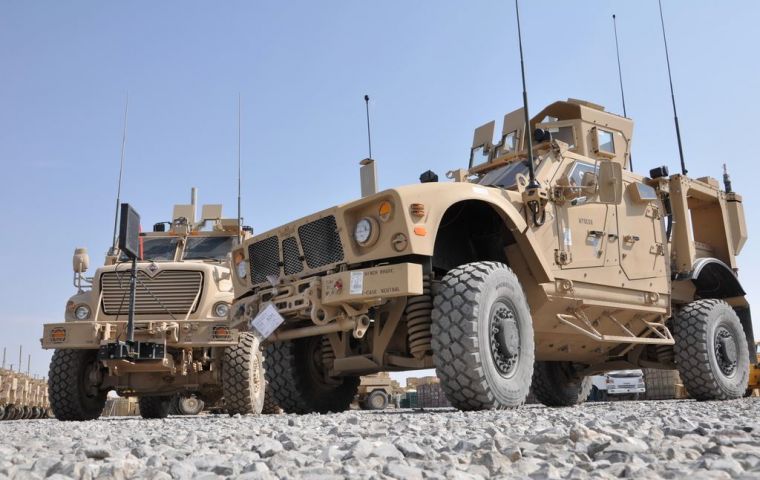 With arms sales reaching 32.4 billion in 2008, BAE Systems is the first non-US company to lead SIPRI's Top 100 list of the largest arms-producing companies.
Following BAE Systems in the top 5 are Lockheed Martin, Boeing, Northrop Grumman and General Dynamics (all from the USA), according to new data on international arms production released today by Stockholm International Peace Research Institute (SIPRI).
In 2008, the world's 100 largest arms-producing companies maintained the upward trend in their arms sales, which reached 385 billion, an increase of 39 billion over their arms sales in 2007. This is more than three times the size of the total development aid of OECD countries in 2008 (120 billion USD).
"BAE Systems' move to first place in the Top 100 is notable for a variety of reasons", said SIPRI arms industry expert Dr Susan Jackson. "The company is based in the UK, but does more than half of its business in the USA. BAE really shows the increasing internationalization of the arms industry and the attractiveness of the US market".
The sales of the company's Land and Armaments Group almost doubled (from 7 billion to 12 billion), a large part of which is due to sales to the US Government of mine-resistant, ambush-protected (MRAP) vehicles for the wars in Afghanistan and Iraq.
US-based Navistar entered the SIPRI Top 100 in 20th place, with arms sales of 3.9 billion to the US Department of Defence in 2008. This is an increase of 960% compared to its arms sales of 368 million in 2007. Navistar's arms sales are primarily due to the US Government's purchases of M-ATV armoured vehicles deployed in the war in Afghanistan.
Russian Almaz-Antey, producer of the S-300 and S-400 series of air defence systems, is the first Russian company to enter the top 20 with 4.3 billion USD in arms sales in 2008. Almaz-Antei has tripled its arms sales since 2003.
"The continued upswing in many Russian arms-producing companies is the combined effect of longer term increases in exports and the more recent increases in domestic arms procurement", states Jackson.
The SIPRI Arms Industry Database was created in 1989. It contains financial and employment data on arms-producing companies in the OECD and developing countries (except China). Since 1990, SIPRI has published data on the arms sales and employment of the 100 largest of these arms-producing companies in the SIPRI Yearbook.