Farm Exports Leading Latam Strong Recovery, Says FAO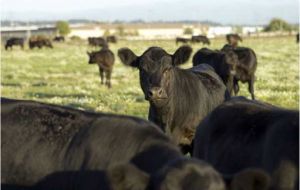 Latinamerica and the Caribbean are undergoing a strong recovery boosted mainly by agriculture exports, said José Graziano da Silva, head of FAO's regional office in Panama, during the presentation of the Report on Agriculture and Rural Development 2010 Prospects for Latinamerica.
"The recovery is driven mostly by farm exports, particularly to Asia, which have helped to re-launch Latin american agriculture economies," said José Graziano da Silva who added that the impulse has also helped employment and an overall reactivation of the labour market.
However he mentioned that the region has a major challenge ahead which is to ensure that development is sustainable, particularly difficulties arising to make the exports' driven impulse effective in helping reduce levels of poverty in the region.
"Livestock breeding has been increasing in the region at 4% annually which is double the world rate and contributes with 41% of global beef exports, but this does not mean that in the future we are going to continue at this rhythm unless we take some precautions", said Salomón Salcedo, FAO expert in public policies.
Salcedo indicated that cattle breeding and aquaculture have shown a sustained growth for several yeas now, but must adapt to standing policies regarding sustainability and environment protection.
The FAO reports insists upon Latin american and Caribbean countries the importance of environment-friendly measures because the region is exposed to much deforestation, soil loss and greenhouse gases that affect climate change, mainly as a consequence of livestock farming.
Regarding forests, Salcedo said that state policies are needed in support of a sustainable management because forests are not only wood but include considerable more elements significant in helping bring down poverty rates.
Salcedo mentioned specifically Bolivia, with chestnut sales representing 45% of forestry exports, equivalent to 70 million US dollars. Bolivia is one of the region's poorest countries. Chile is also another country that benefits from the export of non-wood forestry goods.