Sugar Prices Fall on Prospects of Abundant Crops in Brazil and India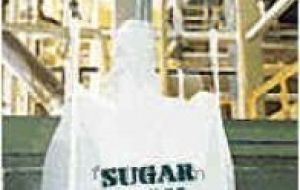 Sugar fell in New York and London, reversing earlier advances, as an improved outlook for production in Brazil and normal rainfall in India outweighed concern that supplies will fall short.
Sugar output in Center South Brazil—the world's largest producing region—jumped 77% percent to 756,700 metric tons in the first half of April, industry association União da Indústria de Cana-de-açúcar (UNICA) said in a statement yesterday. Monsoon rains in India—the world's second largest producer of sugar—may be normal this season, the country's weather office said last week.
Raw sugar for July delivery dropped 1.8% to 15.09 cents a pound on ICE Futures in New York, while sugar for August delivery fell 1% to 460.60 USD a ton on the Liffe exchange in London.
"Some of the data flow is largely bearish" because of India and Brazil, Nicholas Snowdon, an analyst with Barclays Capital in London said. "It is also difficult to see prices go back to 20-cent levels."
Sugar prices more than doubled last year as excess rains in Brazil and a weak monsoon in India curbed output. That spurred demand from importing nations from Egypt to Mexico. The International Sugar Organization forecasts an 8 million-ton shortfall in supply in the 12 months ending in September.