In First Three Days Chile's Pavilion at Shanghai Expo Received 46.000 Visitors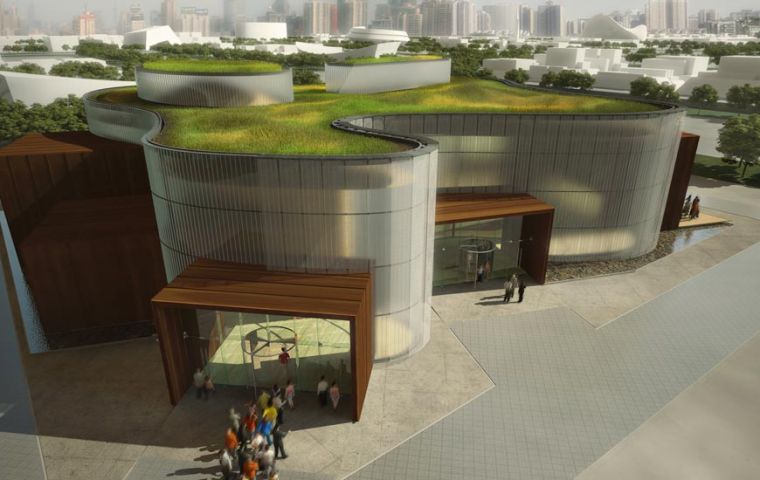 The Shanghai Expo in China officially opened its doors to the public on Saturday and Chile is one of more than 200 countries and companies showing their wares during the six-month event.
Chile's Foreign Secretary Alfredo Moreno and former President Michelle Bachelet were present for the official inauguration of Chile's pavilion, which was lead by current President Sebastian Piñera—via video link—at one of the main attractions of the Chilean pavilion, el Pozo de las Antípodas. The Pozo allows Expo 2010 Shanghai China visitors to view images of Chile in real time.
Although the event officially kicked off on Friday, last week's "pre-opening" brought favourable publicity to Chile's pavilion. In its first three days, Chile received more than 46,000 visitors to its stand. Another 12,000 more people passed through Chile's pavilion on opening day, where top products including pisco (sold in 375ml bottles shaped as moai statues from Easter Island), wine, and seafood proved to be especially popular. Visitors also enjoyed taking photos with authentic Chilean carabineros (policemen).
Of the 4,650 Chileans who put their names down to play host and represent their country in Shanghai, 120 were pre-selected and put through an arduous process of interviews, psychological tests, language tests and an assessment of their crisis management skills. Finally, a group of 30, ranging in age from 21 to 40 years of age, were selected to live in Shanghai for the duration of the Expo and show the world the best of what Chile has to offer.
Of the 70 million people who are expected to visit the Shanghai Expo, some four million will visit Chile's pavilion. Chile's participation in the Expo on such a grand scale (Chile, Mexico and Venezuela are the only Latin American countries which constructed their own stands) was made possible by a 25 million USD investment.
Chile will also maintain the Expo's 'green' theme, with Arauco, the company that provided the wood used in the pavilion's construction, announcing last week that it will neutralize all of the carbon which was emitted by its construction and which will be emitted during Expo.
Several other countries, such as Denmark, Great Britain and Spain have also made environmental commitments regarding the Expo.
For more info, please visit: http://www.expo2010chile.cl/en/
Alia Alhafny – Santiago Times