US Looking into Possible Banks-Credit Rating Agencies Collusion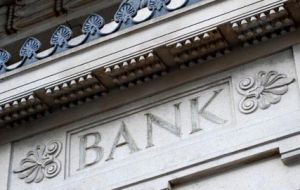 Eight banks are facing a US investigation into the rating of their mortgage products, the BBC understands. New York Attorney General Andrew Cuomo is looking at whether the relationship between the banks and credit rating agencies was manipulated to gain better ratings for risky securities.
The banks under investigation are believed to include Goldman Sachs (NYSE:GS) and Morgan Stanley (NYSE:MS).
Bad US mortgage debt was one of the main causes of the financial crisis. This is because much of the investments were repackaged into wider debt offerings and then resold around the world. This spread the problem of bad debt to other banks when sub-prime US households—those on low earnings, or deemed a risky investment—began to default on their mortgage payments.
New York Attorney General Andrew Cuomo has requested information from the eight banks, as well as the three major rating agencies—Standard and Poor's (NYSE:MHP), Moody's (NYSE:MSO) and Fitch Ratings.
Last month, the Securities and Exchange Commission, which regulates US banking, charged Goldman Sachs with civil fraud over the way it marketed its sub-prime mortgage products prior to the crisis. The other institutions being investigated by MrCuomo are UBS (NYSE:UBS), Citigroup (NYSE:C), Credit Suisse (NYSE:CS), Deutsche Bank (NYSE:DB), Crédit Agricole (EPA:ACA) and Merrill Lynch—now part of Bank of America (NYSE:BAC). Bank shares on Wall Street fell on Thursday amid the speculation.
The investigations came as the US senate voted in favour of tougher regulation of the credit rating agencies, which have been blamed for their part in the financial crisis.
Under the proposals, US regulators will be in charge of deciding which rating agencies should rate products from different banks. Senators argued that the agencies had allowed banks to sell high-risk financial products with low-risk ratings. They are also concerned that the current rules allowing banks to high rating agencies directly make them more likely to produce favourable ratings for their products.