Tata Group Land Rover Sales Almost Doubles in April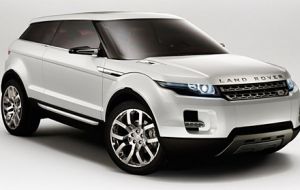 Land Rover's global sales almost doubled last month, with demand for the 4x4 vehicles growing strongly as the world economy recovers.
Worldwide sales across the Land Rover make, which includes the Range Rover models, totalled 14,350 in April, 89% higher than the same month last year. Sales at Jaguar, the other part of the Jaguar Land Rover business, were flat, said Indian parent firm Tata Motors (NYSE:TTM).
Global sales of Tata brand passenger vehicles hit 25,353, a rise of 71%. Tata's group-wide total sales in April, which include its range of commercial vehicles, totalled 77.732 last month, 53% higher than a year before.
UK-based Jaguar Land Rover returned to profitability in the last three months of 2009, posting a profit of £55m, following a loss of £ 60m in the previous quarter. Tata put this down to stronger market conditions. In March, Land Rover saw its largest UK sales in the brand's 62-year history, boosted by heavy snow across Britain during the winter.
Tata Motors bought Jaguar and Land Rover from US group Ford for £1.15bn in 2008.