Chile/EU agree to improve energy cooperation and increase trade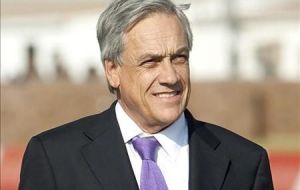 Within the framework of the European Union/Latam leaders' summit held in Madrid, the EU and Chile agreed to "improve and strengthen relations," with a special focus on energy and trade, five years after the launch of the Association Agreement.
This was the fourth EU-Chile Summit since the start of the agreement in 2005.
The EU was represented by the President of the Spanish Government, José Luis Rodríguez Zapatero, who is the leader of the meeting among other officials, while Chile was represented by its President, Sebastián Piñera.
Both parties examined issues related to both regional and global interest such as climate change and the world economy.
Deepening the topics, the EU showed it was highly satisfied when Chile vowed to reduce CO2 emissions in the framework of the Copenhagen Accord.
The side-talk was held as part of the EU-Latam summit that I bringing together representatives from the 27 EU Member States and the more than 30 countries that make up the Latam/Caribbean group in Madrid this Tuesday.