Argentine minister warns Greece about the IMF "dangerous policies"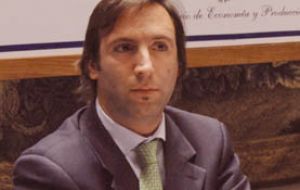 On an article published Friday in the German daily "Frankfurter Allgemeine Zeitung," Argentine Finance Secretary Hernán Lorenzino warned about the IMF "dangerous policies" like the ones proposed to help Greece leave its crisis behind.
"Greece should be able to find its own solution. But I can say that a program including harsh, hard-to-tolerate conditions did not work in Argentina," he explained.
"Our success after 2003 is largely due to a set of adjustments which were not applied on the population. Argentina left its crisis by growing, not by saving money" the official pointed out.
Lorenzino then added that the country "has had very bad experiences with the IMF in the last thirty years. During the years 2000 and 2001, similar recipes like the ones being applied on Greece, took Argentina to a breaking point which left many citizens dead."
"It was only after we stopped following the IMF that the economy really started growing," he stated.
Regarding what is considered a low acceptance rate of the defaulted sovereign bonds-swap Lorenzino said he was hopeful the 60% floor could be easily reached once small holders' investors jump in.
However he was emphatic that there will be no improvement over the original offer in spite of the global crisis which is conditioning European sovereign bonds.
"The acceptance rat of institutional investors has reached 45% and that fits and exceeds the framework of our expectations. It is clear small investors need more time to decide and that is why they have until June 7 to make a decision. Our objective is a 60% floor acceptance rate and we are confident we will achieve that percentage. Be sure we are not going to improve our original presentation", concluded Lorenzino.