IMF praises management of Peruvian economy; forecasts 5 to 7% growth in 2010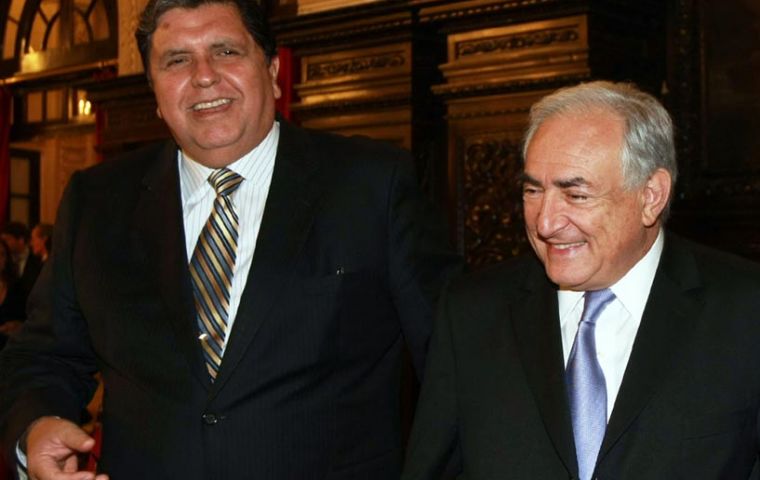 International Monetary Fund (IMF) praised Peru as a clear example of how to enforce the right economic policies since its GDP this year is expected to grow 5 to 7%.
IMF Managing Director Dominique Strauss-Khan said he had carefully examined all of Peru's economic figures and policies and did not find anything that needed improvement.
"Peru's economic policies enforced in recent years are correct, and that is the reason why the country survived the last international financial crisis without suffering great consequences" said Strauss-Khan currently in Peru as part of a South America tour.
"Peru's international reserves (of more than 35 billion US dollars) are extraordinary, and we estimate an economic growth of 5 to 7% this year; it is a high and significant figure" Strauss-Khan told the press after a meeting with Peruvian President Alan Garcia.
"For Latin American countries and many emerging economies in the world, the main problems now is how to manage the large in-flows of capital that will arrive to these countries" underlined Strauss-Khan.
Investors prefer emerging economies such as Peru, which is positive. However, the extraordinary inflow of capitals can generate risks by producing different assets bubbles or overheating the economy of those countries, he warned.
Strauss-Khan is in Peru to attend the Third Meeting of Latin American and Caribbean Treasury Ministers which is taking place in Lima.