IMF raises global economic growth forecast to 4.25% in 2010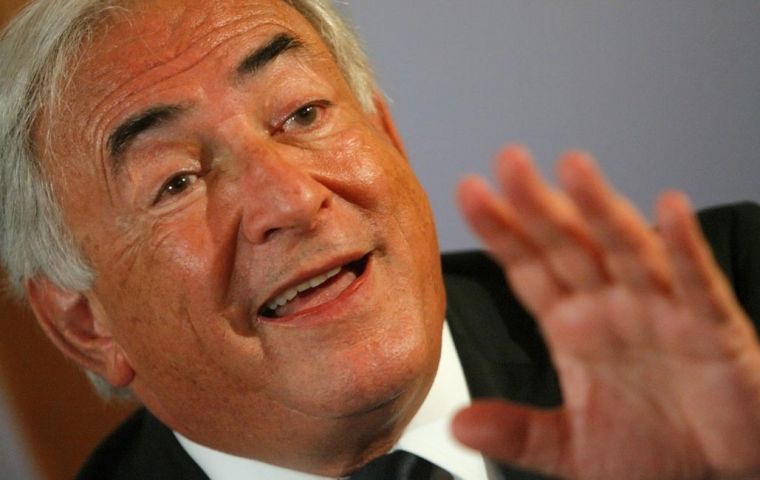 The IMF sees global economic growth of 4.25% this year and next, "faster than previously expected," the head of the multilateral lender said on Friday.
At a meeting of officials from finance ministries in the Americas, IMF Managing Director Dominique Strauss-Kahn said reducing fiscal vulnerabilities of advanced economies was crucial.
"As recent events in Europe have reminded us, the dark clouds have not yet passed," he said, referring to fiscal woes in Greece and Spain that have rattled financial markets.
In his prepared remarks, the IMF chief also encouraged hard-charging emerging markets to begin withdrawing fiscal and monetary stimulus they injected into their economies during the height of the global crisis.
"In emerging markets, including in Latin America and the Caribbean, the concerns are a bit different. With the recovery more advanced, a natural starting point would be to remove temporary fiscal stimulus," he said.
"Fiscal correction can take some heat off monetary tightening, which in turn can dampen excessive capital inflows".
Strauss-Khan also said that measures announced by European countries to tackle their fiscal woes are helpful steps and anticipated that Europe's economy will be back on track soon.
"Those countries in Europe having a fiscal problem are addressing this problem these days, along the measures that have been announced, and I do believe that they are going in the right direction" he underlined.
Strauss-Kahn said the US economy should grow about 3% this year. Europe may post growth of between 1% and 1.5%, he said.
Meantime the World Bank announced that Latinamerican will post economic growth this year of 4.5%, up from an earlier view of 4%.
The World Bank's regional economist Augusto de la Torre said Brazil and Peru will grow the most, while Mexico, which suffered a steep drop last year, will see its economy expand more than 4.5%.