Montevideo, Buenos Aires, most liveable cities of South America
Saturday, May 29th 2010 - 05:19 UTC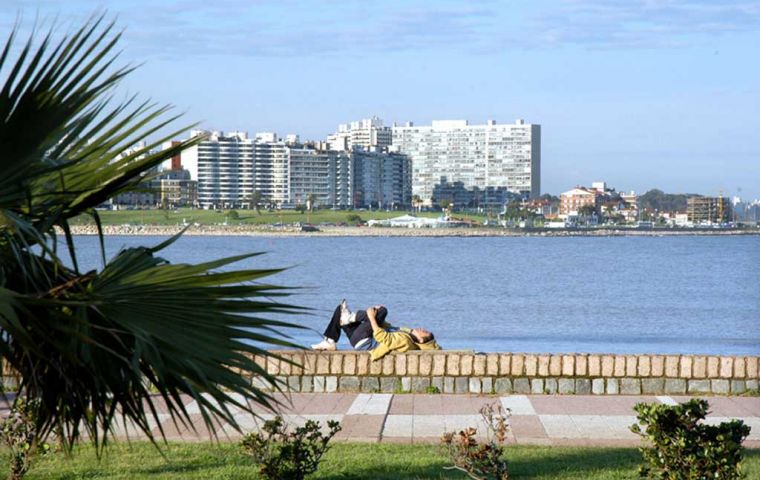 According to the 2010 World Ranking of Mercer's Quality of Life, Buenos Aires, Montevideo and Santiago are the best major cities in South America to live although they compare poorly with the top ten mostly from Europe, Canada, NZ and Australia.
In its presentation Mercer says that South and Central America witnessed a decline in quality of living between 2008 and 2009. Political instability, economic woes and energy shortages have been the main obstacles to increasing quality of living in the region. High levels of crime also remain a major problem.
"Of all the cities in this region, Caracas (Venezuela) saw the greatest decrease in quality of living. This can be partly attributed to the tension between Venezuela and neighbouring countries increasing in the past few years. In addition, water rationing was implemented in November 2009 as a response to water shortages, and the availability of consumer goods decreased as a result" said Slagin Parakatil, a Mercer researcher.
Another area plagued by problems in quality of living is Lima. Political instability increased, and the prime minister of Peru resigned after clashes that occurred in the Amazon resulted in more than 50 deaths.
Mercer annually measures ten key categories and 39 factors in more than 221cities worldwide. Categories include political and social environment, medical and health considerations, public services and transport, economic environment, housing, recreation, schools and education and socio-cultural environment.
This year, Mercer added another qualifier, ecological quality, based on water availability and water cleanliness, waste removal, quality of drainage systems, air pollution, noise and congestion.
The top Mercer Quality of Life in South America begins with Buenos Aires which nevertheless ranks 78 at world level; Montevideo (79); Santiago de Chile (90); Monterrey, Mexico (98); Brasilia, (104); San Jose de Costa Rica, (106); Asunción, Paraguay, (108).
However Montevideo figures top of the South American list when it comes to ecological quality.
At world level Vienna retains the top spot as the city with the world's best quality of living, Zurich and Geneva follow in second and third position, respectively, while Vancouver and Auckland remain joint fourth in the rankings.
Germany's Düsseldorf, Frankfurt and Munich, together with Berne, Switzerland and Sydney, Australia complete the list.
"Quality of living standards remained relatively stable on a global level throughout 2009 and the first half of 2010, but in certain regions and countries the economic recession had a noticeable impact on the business climate," according to Mr Parakatil.
This year's ranking also identifies the cities with the best eco-ranking: Calgary is the top of this index, followed by Honolulu in second place and Ottawa and Helsinki in joint third. Wellington in New Zealand (5), Minneapolis (6), Adelaide (7) and Copenhagen fill the next four slots, while Kobe, Oslo and Stockholm share ninth place