Falklands Rockhopper oil company shares drop in spite of recent discovery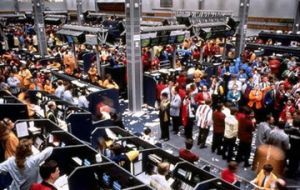 Rockhopper Exploration said Wednesday there's no reason to believe that oil discovered in the Falkland Islands will not comply with quality expectations as originally stated.
The oil company made the announcement following a strong drop in its shares value, over 10%.
Rockhopper which drilled the second well of the current Falklands oil round in prospect Sea Lion of the North Falkland Basin said in an official statement it had noted the significant share price movement on Wednesday and "is not aware of any reason for this movement"
However it made the following update: "work is continuing on analysing the results of the Sea Lion 14/10-2 well and is expected to be concluded shortly. The Directors have no reason at present to believe that the outcome of the analysis will not meet their expectations as regards to potential resources".
Furthermore regarding oil quality, there has been a delay in returning a sample to the UK due to air transport logistics difficulties between the Falkland Islands and the UK and subsequently clearing Customs. The sample is however now in the UK and analysis will be underway very shortly.
Nevertheless, "a sample of oil from the shallowest oil sand in the well was subjected
to a preliminary test in Stanley and this indicated a medium grade crude, broadly in line with the Directors' expectations, with an API of 26.3" underlines the release.
Finally a further announcement will be made when the full results are available which is expected to be in the next few days.
The current Falklands' drilling round begun last February with Desire Petroleum's Liz prospect which proved negative and Rockhopper's Sea Lion prospect that effectively discovered oil.
The oil exploration rig "Ocean Guardian" is now operating to the south east of the Falklands, in a yet unexplored area, drilling for Falkland Oil and Gas at the Toroa prospect.