Argentine record tax revenue also transcends soaring inflation
Friday, June 4th 2010 - 00:42 UTC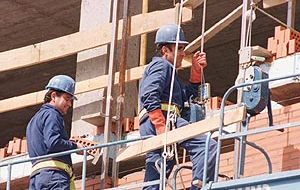 Argentine tax revenue soared in May in line with robust economic growth as consumers spent more on goods and services and prices rose amid soaring inflation. According to official data from AFIP, the federal tax revenue agency collected 44% more revenue in May than it did a year ago.
The lump sum totaled 39.34 billion pesos (10 billion US dollars), said Ricardo Echegaray, head of AFIP, describing it as 'an extraordinary performance'. May 2009 revenue was 27.2 billion Argentine pesos.
May's tax revenue is the largest of any month in history when measured in dollars, Echegaray said. Revenue rose mainly because of increases in higher income, value-added and foreign trade taxes. Rising contributions to social security also pushed taxes higher.
Value-added taxes rose 33% to 8.9 billion Pesos while income taxes soared 76% to 11.4 billion. A tax on financial transactions rose about 30% to 2.2 billion while duties on exports like soybeans brought in 4.2 billion, up 47% on the year. Import taxes rose almost 44% to about 793 million and contributions to social security 33% to 7.6 billion.
However since inflation has also soared over the past year, tax gains in real terms have suffered argue economists.
Argentina's 2010 budget estimated the consumer price index would rise about 6% this year, but through the end of April, annual inflation was running at about 10%, according to the government's statistics institute, Indec. Most private-sector economists question the legitimacy of the official data, and estimate inflation between 25% and 30%.
This is confirmed by the fact that Argentina's powerful unions, most of them aligned politically behind the administration of President Cristina Kirchner are demanding a new round of labor negotiations with increases starting at 25%.