Goldman Sachs fined 550 million USD for giving clients "incomplete information"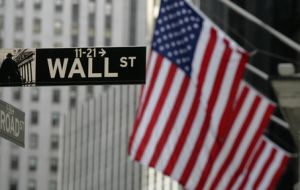 Goldman Sachs has agreed to pay 550 million US dollars to settle civil fraud charges of misleading investors. The US financial watchdog, the Securities and Exchange Commission (SEC), said this was the biggest fine against a bank in its history.
It added that 250 million would compensate investors, with the balance going to the US Treasury. The charges concerned Goldman's marketing of mortgage investments as the US housing market faltered.
The SEC said Goldman had acknowledged that marketing material contained "incomplete information".
Despite the record fine, Goldman shares rose by 4.5%, reflecting the fact that many analysts felt the firm got off lightly.
"They pay 550 million and they get an 800 million pop in their stock price... they got off easy," said Kevin Caron at Stifel, Nicolaus & Co. Goldman made a profit of 3.5 billion in the first three months of this year.
In April, the SEC charged Goldman with failing to disclose "vital information" that one of its clients, Paulson & Co, helped to choose which securities were packaged into a mortgage portfolio that was then sold to investors in 2007.
It claimed Goldman did not disclose that Paulson, one of the world's largest hedge funds, had bet that the value of the securities would fall.
The SEC alleged that investors in the mortgage securities, packaged into a vehicle called Abacus, lost more than 1 billion in the US housing market collapse.
Goldman, arguably the world's most prestigious investment bank, had escaped relatively unscathed from the global financial meltdown.