Spain's 2010 tourism receipts down for the third year running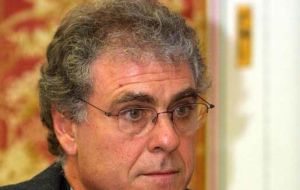 For the third year running Spain tourism receipts will fall in 2010 according to the Exeltur, the Alliance for Tourism Excellence which brings together the country's industry. The latest data indicates that real receipts this year will drop an estimated 2.4% to 37.2 billion US dollars following a 10.6% fall in 2009 and 1% in 2008.
"We've seen a slight rebound in the first quarter that consolidates in the second quarter, although the greater flow of tourists encouraged by discounts and other incentives, has not translated in higher revenue and much less in profits", said Jose Luis Zoreda, executive vice-president of Exceltur.
He added that while 'urban tourism' has recovered some strength this is not the case along the coast and beaches where it remains weak under the strong competition from other Mediterranean destinations such as Turkey and Egypt.
"Only the Canary Islands are holding out, the rest of the coast is down" said Zoreda who anticipated that if the tendency consolidates "we could be loosing up to a million foreign clients this year".
UK and German visitors are back in the cities but not along the coast said Zoreda who anticipates harder times ahead because of the VAT increase in July and the airport comptrollers' ongoing conflict.
Tourism is Spain's main source of income and represents 11% of GDP and employs 12% of the work force.
Zoreda said that 10.5 billion Euros have been lost in real receipts from foreign tourism during the last decade, falling from 48 billion to 37 billion in 2009.
Travel agencies, along with automobile rental firms, are the few companies in the sector that have seen better revenues, which was contributed to in part by the redistribution of market share resulting from the bankruptcy of Viajes Marsans and the closure of its 2,000 sales points.