Santiago de Chile shows strong divide between the rich and poor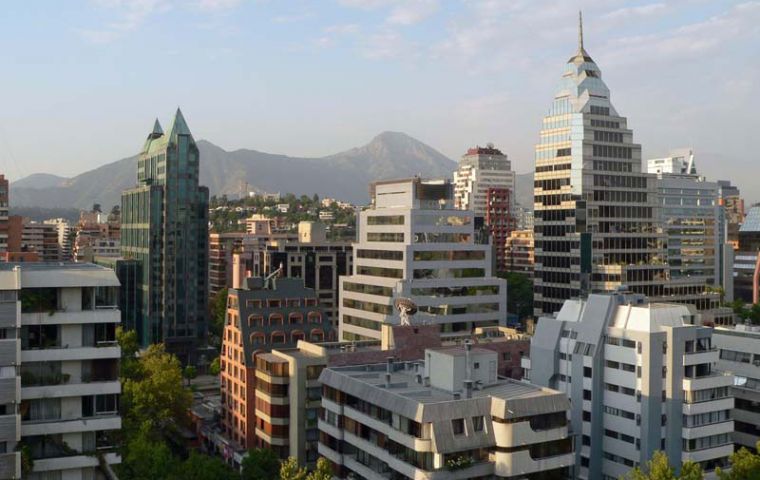 The Chilean national CASEN Survey revealed last week that even though poverty in the capital Santiago is below the national poverty rate of 15.1%, the city's poverty levels grew from 10.6 to 11.5% in the last three years.
Nationally, Chile's poverty levels grew by 1.4 percentage points for the first time in two decades, said the CASEN Survey; but paradoxically the gap between high and low income earners lessened by 5.1 percentage points.
These survey results led Universidad Católica's Observatory of Cities (OCUC) to investigate the distribution of Santiago's population in relation to income levels.
The OCUC investigation found that the divide between Santiago's rich and poor is under girded by a sociological, geographical and cultural divide.
North-eastern Santiago is the wealthiest part of the Metropolitan Region, especially areas such as Providencia and Las Condes, while the poorest areas are in the south and the northwest parts of the Metropolitan Region. The poorer areas, said the OCUC, are especially lacking in access to culture.
"Cinemas, art galleries, museums, libraries, concert halls, universities and theatres are concentrated in the centre of the city, and in places like Plaza Egaña, the Avenida Kennedy area and some malls," said Luis Valenzuela, OCUC's executive director. "From a cultural point of view, we are creating a segregated society".
New cultural buildings and shopping malls are generally commissioned for areas that are already high-income, or for areas that have gradually increasing incomes. For example, in La Florida and Cerrillos, in the south of the city, shopping centres and new high schools are under development.
Rather than cultural projects, the poorer areas are best known for their jails, landfills, and rubbish transfer points. "The only viable change that can be made is with urban planning and more control," Valenzuela said.
Supermarkets, however, appear to be the one uniting factor among rich and poor areas, as they can be found uniformly throughout Santiago. "They are within the reach of high socio-economic groups, middle ones and even the lowest in some cases," Valenzuela said.
In order to improve the poorer regions of Santiago, Valenzuela suggested that these low-income sectors have great potential - and plenty of space - for parks. Generally, green areas are in central and eastern parts of Santiago, but the north-western and southern parts would benefit from such areas.
Anther unifying service available throughout the region is street markets. The OCUC reports there are almost 400 in Santiago and most of them are in low-income areas.

By Radhika Sanghani – Santiago Times