Galapagos Islands removed from list of endangered sites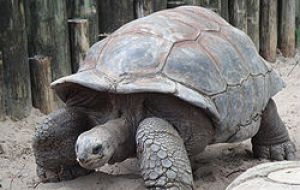 The United Nations Educational, Scientific and Cultural Organization (UNESCO) World Heritage Committee (WHC) Wednesday removed the Galapagos Islands (belonging to Ecuador) from its list of endangered sites, reported the organization currently holding its 34th session in Brazil.
"The local government's continued efforts to strengthen conservation measures were well received by the Committee, in particular the treatment related to invasive species," the committee said in a statement.
Located some 1,000 kilometres west of the Ecuadorian coast in the Pacific Ocean, the Galapagos archipelago consists of 13 main islands and 17 islets and is reputed to be a "living museum and showcase of evolution".
Following its entry into the World Heritage List in 1978, the WHC in 2007 added it to the List of World Heritage in Danger due to invasive species, uncontrolled tourism and overfishing.
"Significant progress was made by Ecuador to address the problems," noted the committee, which is holding a meeting in Brasilia to examine the condition of World Heritage sites.
The List of World Heritage in Danger currently contains 31 World Heritage sites, whose "outstanding universal value" is threatened by pollution, urbanisation, poorly organised mass tourism, wars or natural disasters.
Meanwhile, the WHC is reviewing 32 new sites which are candidates for the World Heritage List. The list now contains 890 properties, including 689 cultural, 176 natural and 25 mixed sites in 148 countries.