Possible way out to Gibraltar/La Linea 'car congestion tax' controversy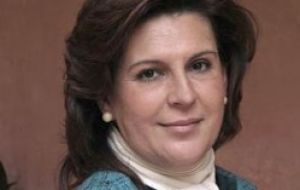 Spain's Public Works Ministry (Ministero de Fomento) has refused La Linea permission to divert traffic toward a toll gate, in a move that could scupper controversial plans to tax drivers heading to Gibraltar, reports the local press.
The ministry had granted La Linea permission to carry out unspecified works on the main road into Gibraltar but it expired last month. When La Linea, having announced its toll plan, tried to renew the permit, the ministry responsible for the road said no.
La Linea mayor Alejandro Sánchez had hoped to force visitors heading to the Rock to drive through the town centre and pay a congestion charge to be allowed to continue into Gibraltar.
He insisted repeatedly that the proposal complies with EU and national law, but no one else agreed. Government officials both in Gibraltar and in Madrid were in no doubt that it was illegal.
The move by the Public Works Ministry coincided with a parallel announcement by the ruling PSOE-Andalucia, which said it was not opposed to granting La Linea a special economic status to reflect its unique characteristics as a border town.
Sánchez had been arguing for this for months and this status could now become reality. In practice, it would mean a cash injection for La Linea's bankrupt town council, which cannot even afford to pay its own workers.
The two-fold 'carrot and stick' tactic by the PSOE may yet defuse the situation, though there was still tension in Gibraltar yesterday over the mayor's plans.
Rosa Torres the president of PSOE, for Andalusia, declared that the La Linea Ayuntamiento has no competence to implement a toll on cars visiting Gibraltar. But in public statements that open the way for the La Linea mayor to step back from his threat, she also expressed support for La Linea gaining back its special status and the financial support that comes with that.
Ms Torres claimed that the measures planned by Alejandro Sanchez contravene "national and international EU laws". She told reporters that a toll will not solve La Linea's problems.
"There must be dialogue with the Mayor, find a consensus and not declare intentions that will be difficult to deliver on and which only lead to confrontation," she said adding that citizens did not want to hear this.
Ms recalled that under previous PSOE government La Linea had had a special status as a frontier town which delivered extra funding from Madrid but that Aznar's PP government had done away with it.