World Cup helped Magallanes region economy pick up in second quarter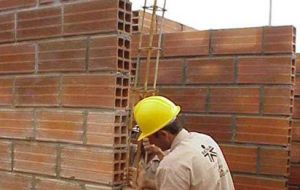 Magallanes Region in the extreme south of Chile had a strong economic rebound in the first half of this year, boosted by the construction industry and retail sales, according to Chile's National Statistics Office, INE.
The regional economic activity index, Inacer, also showed that in the second quarter Magallanes was the fourth best ranked region of the country with Valparaiso and Coquimbo experiencing the best performance with 9.6% and 8.3% growth respectively.
INE figures also point out that in the last twelve months activity in Magallanes expanded 7.4%, without taking into account the huge Methanex complex, limited in performance because of insufficient supply of natural gas.
"We're happy, we're doing better than last year and if it hadn't been for Methanex, we would be among the top regions of the country. This is good news for Magallanes and also indicates that the region continues to attract investments", said Mayor a Kusanovic.
In the second quarter retailing had an extraordinary performance attributed to the South Africa World Cup which notoriously increased sales at the Free Zone.
"Sales in the Free Zone were up 40%, which helped the overall index", said Pablo Ihnen the regional Economy ministry representative.
The index was helped by the construction industry, particularly big projects, since house building is down.
Ihnen also revealed that investment projects to the tune of 500 million US dollars are awaiting environmental assessment.
"We're working to speed up the paper work so that those projects which do not need an on the field assessment can effectively begin to be executed. That way we are all winners", said the Chilean official.