Chile's investments abroad amount to 54 billion USD, mostly Latinamerica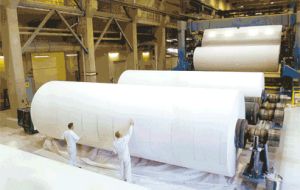 Chile's investment abroad amounted to about 54.2 billion US dollars between 1990 and June 2010, distributed among more than 70 countries from the Americas, Europe, Asia, Oceania and Europe, according to a report released Monday by the General Directorate of International Economic Relations (DIRECON).
Argentina accounted for 29.5% of the investment, Brazil 19.6% and Colombia 12.5%.
Colombia received the largest increase of Chilean investment abroad during the first half of 2010, with an increase of 175.6% over the same period last year, according to DIRECON. Brazil was second, with an increase of 89.5%, and Peru in third, with a rise of 81.8%.
The retail sector in Columbia, Brazil and Peru accounted for a major portion of the total investment. Parque Arauco and Falabella have investment programs in Colombia, Peru and Argentina. Cencosud plans to expand in Argentina, Colombia, Brazil and Peru.
According to the report, more than 900 companies have about 2,000 investment projects abroad. In the first half of 2010, direct investment by Chileans abroad amounted to about US$1.9 billion, a 61.6% increase over the same period last year.
DIRECON also reported that countries such as Pakistan, Eritrea, Turkey, Zambia and Bangladesh have become new destinations for Chilean investors.
The service sector accounts for the largest portion of Chilean capital abroad, at 39.8%.. The energy sector and industrial sector follow with 28.4% and 23.7%.
In the service sector, the main investments were made in Argentina at 28.9%, Peru at 22.2%, the United States at 14%, Brazil at 9.9%, Colombia at 5% and Mexico at 4%.
Industry meanwhile captured Argentina at 35.7%, Brazil 28.1%, Peru at 12.2%, Colombia at 4.6%, Venezuela at 3.8%, U.S. at 3.2% and Uruguay at 2.6%.
In regional terms, Latin American markets made 84.2% of Chile's global investments.
By Laura French – Santiago Times