Brazil wealthiest man pays 285.000 USD for Lula da Silva's inauguration suit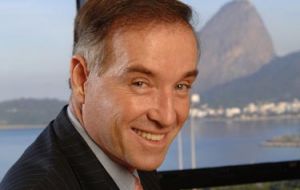 Brazil's wealthiest man, Eike Batista paid the equivalent of 285.000 US dollars for the inauguration suit of President Lula da Silva when he first took office in January 2002. The sale was part of a charity auction to collect funds for a famous Sao Paulo favela (shanty town) that goes by the name of Paraisopolis, (Paradise City).

According to the digital edition of O Estado de Sao Paulo, Batista, a tycoon with assets in the oil and steel industries, increased five times the starting price for the suit one of the many objects and artefacts auctioned at a charity event organized by Lula da Silva's hair dresser Wanderley Nunes and with the support from First Lady Marisa Leticia.

The auction at the chic Daslú shop in Sao Paulo managed to collect 1.2 million US dollars, but the sum was later doubled by a matching sum from Batista, who besides the suit had also bought other articles, according to the press report.

Among the many donations for the auction were a guitar with an autograph from the Rolling Stones Mick Jagger; tennis shoes and a ball from one of Brazil's former top basketball players Oscar Schmidt; team colours signed by soccer super stars Kaká, Pelé and Ronaldo, as well as garments from model Jesús Luz, Madonna's current boyfriend.

The money collected is to be invested in a People's School, a literacy program for the residents of the Paraisopolis favela.