Punta del Este real estate sales reached 1.5 billion USD in 18 months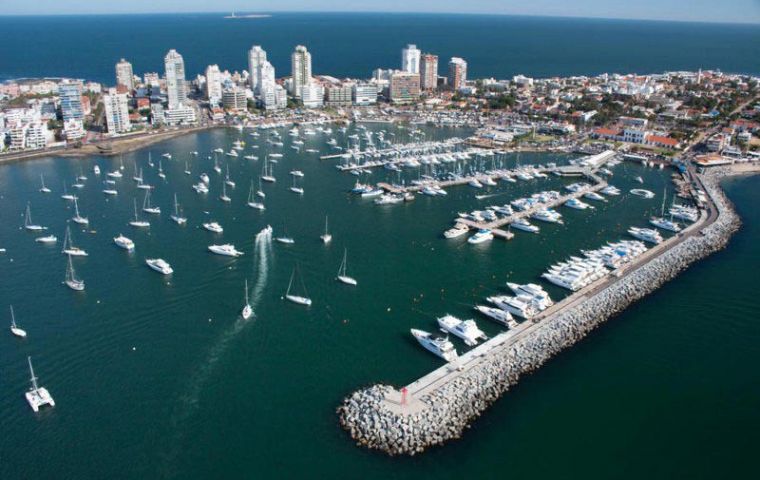 Sales of real estate in Uruguay's internationally renowned resort Punta del Este and its area of influence reached almost 1.5 billion US dollars between January first 2009 and the first half of 2010, according to the Tourist Office from the County of Maldonado.
The impressive figure which works out at an average of 2.6 million US dollars per day was presented to the Buenos Aires Congress on Real Estate Development and Investment by head of the Tourist Office Horacio Diaz and based on the registry of acting notaries' sales operations which in the period totalled 1,450.610.035 US dollars.
"The real estate market sales reached 1.5 billion US dollars, which also helps to understand the level of investment in the area. In the last five years 1.7 million square metres were constructed in Punta del Este and its area of influence. This represents an economic impact of over 1.8 billion US dollars", said Díaz.
"Internationally this is not only attractive but enviable" he added.
Diaz said that the sustained success can be attributed to the efforts from the Uruguayan government in having very clear and sustained rules of the game for investors.
"Besides the municipal government of Maldonado has been very careful in guaranteeing economic, financial, political and legal stability, which are essential for whoever is interested in investing and putting its money in a safe, reliable place", indicated the head of the Tourist Office.
The 1.5 billion US dollars was made up of 690 million USD in the core of Punta del Este with last February the peak month when sales of houses and apartments reached 67 million and January 2009, the poorest with 14.7 million.
Second was the city of Maldonado with 255 million US dollars. A strong growing category is that of "tourist farms" in the rural areas of Jose Ignacio and Garzon with sales of 198 million US dollars. Finally La Barra to the east of Punta del Este contributed with 67 million US dollars.