Uruguay's wool clip forecasted to drop 20%: less sheep and extreme weather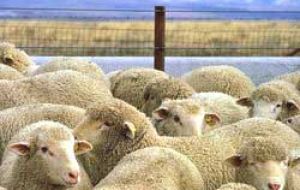 Uruguay's wool clip is forecasted to drop 20% in 2010/11 because of a fall in the number of sheep and extreme weather conditions that will represent a loss of almost a kilo of wool per head, according to Alvaro Fossati, president of a sheep farmers association.

However Fossati said that "there are signs that the steady drop in Uruguay's sheep stock is turning back" given the greater retention of ewes by farmers.

Fossati added that even when pregnancy rates "were good, there will be a fall between 15% and 20% in births from ewes with twins, according to random ultrasound scans", which is not good news for lamb production.

"Lambing is going to be one of the lowest in recent years because extreme weather conditions killed many sheep. In the last three weeks winter was particularly punishing with below zero temperatures, too much rain and too much mud", said Fossati.

He also revealed that a lower wool production per sheep "has been recorded in the first shearing experience of this year" since wool is considerably lighter "less greasy and cleaner. Evidence that ewes faced a very tough winter".

Fossati said that wool experts estimate the loss in weight could average almost a kilo per sheep.

However Fossati is enthusiastic: "we are under the impression that farmers are retaining ewes and that stock could be again on the growth path". He added that "we expect a very active and bullish spring sale of rams".

Last week the official Uruguayan shearing 2010/11 season was opened in the north of the country when it was revealed that the clip estimate stands at 34 million kilos of greasy wool.

"We estimate this coming season's wool production at 34 million kilos, which is a record low for Uruguay, but there are signs that sheep farming is again becoming attractive", said Gerardo García Pintos, president of Uruguay's Wool Secretariat.

Uruguay recently resumed sales of boneless lamb and mutton to Canada, which together with Brazil, Mexico and the Arab countries have been strong demanders of the Uruguayan product.

Sales to Canada (and the other Nafta associates, United States and Mexico) were interrupted back in 2002 when a breakout of foot and mouth disease that started in Argentina rapidly expanded to neighbouring Uruguay and the south of Brazil.

Uruguay's flock has been falling for several years and has been reduced to basalt areas given the more profitable option of cattle breeding and agriculture such as soy, barley and wheat.