Indictments related to the killing of Anglo Chilean priest in 1973 total 33
Saturday, August 28th 2010 - 06:46 UTC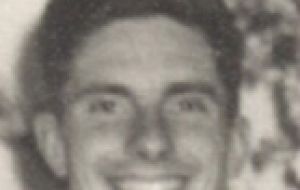 Chilean Justice indicted on Friday fourteen former members of Carabineros (militarized police and Navy) for the kidnapping and killing of Anglo-Chilean Catholic priest Miguel Woodward.
He was tortured to death in 1973 by agents from General Pinochet's military dictatorship on board the Navy school vessel, "Esmeralda".
"It is with great satisfaction that we have been informed of the indictment which is now completed and closes this line of investigation that has been on-going for years", said Karina Fernández, solicitor from the Ministry of Interior Human Rights Program which acted as plaintiff.
Magistrate Eliana Quezada from Valaparaíso Appeals Court said that "it was a kidnap, a crime related to crimes coordinated from the very organization of the (Chilean) Navy".
Contrary to other human rights violations case, the homicide of Father Woodward was not executed by a "repressive organism" from the (Chilean) State but rather by an institution such as the Navy.
With this resolution the number of indictments totals 33 in the case of Anglo-Chilean Woodward, who died as consequence of tortures to the hands of Carabineros and Navy agents, a few days after the 11 September 1973 military coup which consolidated a ferocious dictatorship until 1990.