Uruguay government employees' take-home pay doubles that of the private sector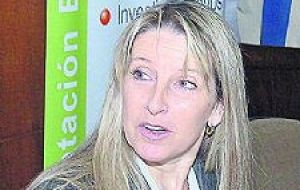 Uruguayan government employees' take-home pay on average more than doubles their counterparts in the private sector according to official figures from the country's Social Security Office and published by Montevideo's main daily El País.
On average government staff take home 21.001 Uruguayan pesos (just over 1.000 US dollars) a month, while in the private sector the mean is 9.926 pesos (approximately 480 US dollars), according to data supplied by Elvira Dominguez, the employers' representative in the shared Social Security board (which also has delegates from active workers, pensioners and government appointed officials).
The national monthly average is 12.236 Pesos (590 US dollars) since the official number of government employees is 201.447 and the total of the private sector, 1.25.337 (84% of the labour force). These numbers are based on payments from employees and employers to Uruguay's social security system.
However the private sector monthly average is pushed down by 55.986 people who figure as "domestic service" with a mean income of approximately 150 US dollars, which if excluded elevates the average to almost 600 US dollars.
The banking industry staff are the best paid with an average monthly take home income of 48.028 pesos (2.300 US dollars). The financial and banking sector have 19.694 registered employees and 201 companies.
The retail and industry sectors have 820.105 registered employees, and 125.821 companies, with the mean take home salary at 11.931 pesos, approximately 580 US dollars.
The construction industry employs 54.597 workers and has 4.545 companies with an average take home salary of 8.248 pesos, approximately 400 US dollars.
Rural labour makes an average 7.952 pesos a month, 382 US dollars. There are 174.964 registered camp hands and 54.717 companies.
Finally according to Social Security data, people living in the capital Montevideo make an average of 14.952 pesos, 720 US dollars while in the rest of the country the mean was 7.800 pesos, approx 375 US dollars.