Uruguayan soaring real estate values closely linked to depreciation of US dollar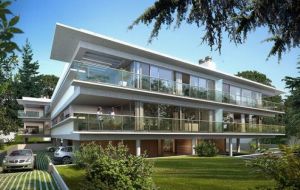 Fears that Uruguay could be heading for a "real estate bubble" since prices in US dollars have increased more than 70% in the last five years, seem to have been neutralized by historic data and the strong appreciation of the Uruguayan currency.
The average price of a square metre in Montevideo increased 28% in the last year and reached 950 US dollars in the first quarter of 2010, data based on the total sales of new and second hand houses and flats referred to the capital Montevideo, where half of the Uruguayan population lives.
The average price in US dollars is a record, even compared to the end of the nineties when a similar phenomenon was experienced, which had led many to believe Uruguay could be on the same track as the United States and some European countries such as Spain, before the collapse of 2008.
But economist Uri Lichtenstein from Deloitte Uruguay consultants argues that even admitting numbers surprise, "it is hard to sustain that we are facing a real estate bubble".
In Uruguay an overwhelming majority of real estate operations are done in US dollars, but prices measured in the US currency have suffered significant fluctuations because of the variations of the exchange rate.
Furthermore, "in historic terms the US dollar currently is very cheap in Uruguay", said Lichtenstein who estimates that the exchange rate "in real terms is 25% below the historic mean and this signifies that domestic prices measured in US dollars (in real estate and in other non international tradable goods) are at very high levels".
In consequence the situation is not that of a "bubble" but that prices are expensive measured in US dollars because the US dollar is "cheap" (depreciated) vis-à-vis the Uruguayan peso.
Lichtestein argues it is therefore essential to be most careful when selecting a measure unit and suggests real estate prices, and rents for that matter, should be considered in Indexed Units. The UI is a daily index which includes the inflationary variation.
Real estate basically is traded domestically, not internationally and their price is directly linked to the payment capacity of households and the value of rent, says Lichtenstein.
And precisely the value of the square metre considered in UI, in March 2010, was virtually the same as it was five years ago. Therefore the evolution of prices for houses and flats, new and second hand, at the end of the day have been aligned with the evolution in US dollars of the goods and services that make up the Uruguayan consumer basket.
Lichstentein goes further and states that the price of real estate in UI is not only similar to those of 2005, but is also very close to the average price of the last three decades.
Therefore in a long term perspective "there does not seem to be significant signals of misalignment in the selling value of houses and flats".