Bank of England leaves interest rates on hold at 0.5% for 18th month running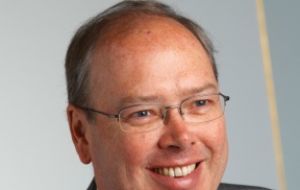 The Bank of England has kept UK interest rates on hold at a record low of 0.5% for the 18th consecutive month. The Monetary Policy Committee's (MPC) decision had been expected, but calls have been growing for an increase in rates to curb inflation.
CPI inflation was 3.1% in July, above the Bank of England's 2% target rate. And minutes from last month's MPC meeting showed that one member, Andrew Sentance, had voted for a rate rise for the third month in a row.
The Bank has left rates unchanged at the historic low of 0.5% since March 2009.
The MPC also announced it was continuing with the Bank's £200bn quantitative easing (QE) regime, and some believe the programme is about to be expanded.
"The Bank of England has held fire for another month, but we think the quantitative easing gun is about to be reloaded and the order to shoot given," said IoD chief economist Graeme Leach.
"Whilst above target inflation has stopped the MPC pulling the trigger on a further extension in QE this month, the economic threat from weak money supply growth looms ever larger."
The latest rate decision comes a day after forecasters at the National Institute of Economic and Social Research predicted that the Bank would keep interest rates at 0.5% until mid-2011 at the earliest.
The UK economy grew by 1.2% in the second quarter, but there have been indications that the pace of growth has slowed since then. Lai Wah Co, CBI head of economic analysis, said the MPC decision had been widely expected.
"In recent weeks there has been more talk about the need to expand monetary policy, amid concerns about how quickly growth momentum will fade in the coming quarters at home and abroad," she said.
"However, economic indicators still suggest the UK recovery is on track, although we expect it to be bumpy and slow."
The British Chambers of Commerce (BCC) said the decision to leave interest rates unchanged was the right one.
"The government's tough deficit-reduction measures, although necessary to repair the public finances, will increase the threat of an economic setback," said David Kern, the BCC's chief economist.
"Since sustaining the recovery must remain the priority, it is absolutely vital that the MPC maintains the current low level of interest rates until the middle of 2011 at the earliest." (BBC)