Japan will continue to intervene to keep Yen-priced exports competitive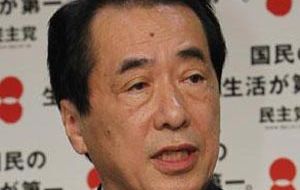 Japan's prime minister said that authorities would keep intervening to curb the country's currency strength as sagging manufacturing confidence underscored the threat the currency poses to the fragile economic recovery.
A monthly poll that tracks the Bank of Japan performance showed manufacturing confidence dropped in September from August for the first time in nearly a year as firms struggled with the Yen's rise to a 15-year high against the dollar.
Responding to concerns about the Yen's rise, authorities intervened in markets on Wednesday for the first time in six years to knock the currency lower.
Bank of Japan money market data showed the Yen-selling may have totalled up to 1.86 trillion yen (21.7 billion USD), which would be a record for a single day.
Prime Minister Naoto Kan, who fended off a leadership challenge from a ruling party powerbroker this week, pointed on Thursday to more Yen selling if needed.
"If rapid fluctuations in the Yen harm Japanese firms' appetite for investing at home and push them to shift their factories overseas, that could further worsen job conditions and affect (our efforts) to overcome deflation," Kan said.
"I will take decisive steps if needed from now on as well," he told a business group.
Some currency traders believe the likelihood of another round of intervention would increase if the dollar slipped back below 85 Yen. It is now trading at 85.4 Yen, having strengthened from around 83 Yen before the intervention.