Eurofighter Typhoon ejection seats modified following a fatal accident
Wednesday, September 22nd 2010 - 07:26 UTC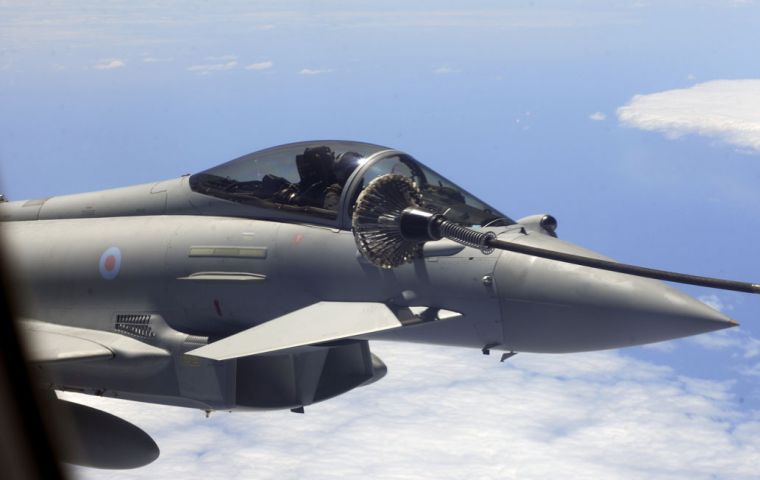 Britain's Royal Air Force has modified the ejection seat harnesses on its Eurofighter Typhoon combat aircraft following a fatal accident in Spain, the Ministry of Defense said Monday.
The RAF grounded all Typhoons deployed outside operational theatres from Wednesday until Monday so that the problem with the seats could be fixed, a spokesman for the ministry said in a statement.
Jets forming part of the RAF's quick reaction force in Britain and in the disputed Falkland Islands in the south Atlantic had already been modified and flights involving them were not affected, he added.
"The safety of our personnel is paramount," the spokesman said. "Sufficient modifications have now been undertaken and non-operational Typhoon flights have resumed."
The Royal Air Force has a fleet of 54 Typhoons.
A Saudi air force pilot was killed during a training flight in August with a Spanish instructor when their Eurofighter Typhoon crashed for an unknown reason. The instructor managed to eject and was only slightly hurt.
Saudi Arabia has its pilots trained to fly the aircraft by the Spanish air force under a bilateral agreement with Madrid.
Germany grounded all 55 of its Eurofighters indefinitely from Wednesday last week because of the same ejector seat problem, saying that "in certain circumstances the ejector seat does not operate faultlessly."
The Typhoon, a multi-purpose twin-engine fighter jet introduced in 2003, is built by a consortium of the European Aeronautic Defence and Space Company (EADS), Britain's BAE Systems and Alenia/Finmeccanica of Italy. It also serves with the Italian air force.