Beef to become 'the salmon of fifty years ago' and the 'caviar of the future'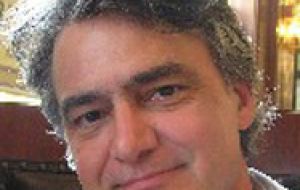 The Food and Agriculture Organization, FAO, forecasts that beef will become an extremely luxury good world wide by 2050 because of soaring production costs.
"The necessary resources for the production of beef will be three, four, five times higher that those of chicken and pork", said Henning Steinfeld coordinator of Livestock, Environment and Development Initiative at the Food and Agriculture Organization during the International Meat Congress held in Buenos Aires.
Steinfeld anticipated that beef will cease to be a "mass product" since it will not sustain the growth of world population, estimated to reach 9 billion in 2050 (3 billion more than currently) nor growth in beef consumption which is to double in the next four decades.
But even when consumption will increase, the high price of beef will make an exclusive product for the rich and could be even considered "the caviar of the future". "Beef will be what salmon was fifty years ago" underlined the FAO expert.
According to Steinfeld developing countries are set to consume double the volume of the richest nations on Earth.
Bryan Weech from the World Wildlife Fund, WWF, who also participated at the congress in Buenos Aires warned about sustainable global drinking water resources and the price of beef.
Weech argued that beef prices "do not cover the cost of water" used for the maintenance and care of cattle, which means the industry does not recover its investments. "It is necessary to produce more with less, implanting improved genetics and technology in cattle breeding, as well as greater flexibility regarding the use of farmland.