Americas loosing to Asia in the recovery of the European tourist market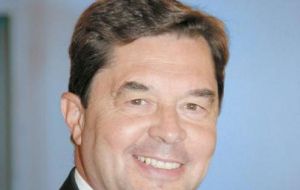 With a 14th growth in tourist arrivals in the first half of the year Asia doubled the Americas (7.3%) in the industry's rhythm of recovery and became the region's main competitor for the European market, according to the latest data from the World Tourism Organization.
Carlos Vogeler, WTO regional director for the Americas said that even when the overall growth rate for Asia is 14% this year there are also sub-regions which are attracting at higher rates such as the southeast of the continent.
"There are destinations with 16% growth. Growth is there, strong, rapid and countries such as Vietnam, Cambodia, Malaysia and Indonesia are taking full advantage" said Vogeler currently in Costa Rica for a National Tourism Congress.
And this in spite of the fact that the traditional attraction of the area, Thailand has seen arrivals drop dramatically because of the recent political instability.
In the Americas recovery has not been even, North and Central America are leading with 8% and 9% between January and June. Meantime South America remained with the average 6% and the Caribbean below with 4%.
Vogeler said that one of the weaknesses of the Americas is the low level of repeat from tourists and is an issue that must be addressed. "It's necessary to develop a battery of products that respond to the different profiles of clients".
On the positive side the Americas are strong in the expansion of domestic and inter-regional tourism.
"Brazil is emerging as a significant source of tourists for the region, as well as Argentina, Chile and Mexico, similar to the tradition of US and Canadian tourists that like to visit countries from the region, said Voegler.
At global level the tourism industry is recovering with a 7% increase in arrivals in the first half of the year, "but it is still too early to say that the crisis is over".
"We're recovering 2009 losses and closing on the levels of 2008, but I can't say the crisis is behind. There are still concerns because of structural problems such as unemployment in many countries which is then reflected in the families consumption capacity", said the WTO official.
He added that the path to recovery means a closer link between the public and private sectors as well as innovating to respond "to the new consumer demand, whose profile has changed dramatically".
"I think that the campaigns must be more personalized with a true local authenticity flavour of what is begin offered such as "crafts, folklore, gastronomy, language and culture because tourists nowadays are interested in knowledge and living longer".
WTO estimates that the industry will expand globally 4% until 2020, when the number of tourists is expected to reach 1.6 billion arrivals and two trillion US dollars.