US dollar steady decline in Chile linked to rising copper prices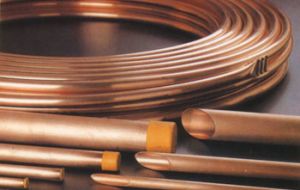 The US dollar's value against the Chilean peso experienced a sharp drop in the second semester of 2010. The exchange rate has been on a steady decline, devaluing by 63 pesos since July, until closing Wednesday at 482.7 pesos to the dollar – which was a daily drop of 0.4 pesos.
Other countries in the region that are heavy natural resource exporters, including Brazil, are experiencing a similar trend in the dollar's steady decline. In Chile, the constant rise of copper prices has been credited for the strengthened Chilean peso.
Rodrigo Aravena, chief economist of Banchile Inversiones, estimated that around 31% of the dollar's decline in value can be attributed to rising copper prices.
"There is a high correlation between the rise of copper prices and the strength of the Chilean peso," Aravena told local press.
"As of late, with the dollar hovering at around 480 pesos and all the meetings between the Central Bank and the government, the dollar has a hard time dropping. But if the copper price is up by 1 percent, the peso might go up 0.5 percent. But the correlation is high, as was evidenced Wednesday".
Copper reached its highest prices since July 2008, at US$3.73 to the pound.
Industry experts say they expect this tendency to continue because of the increasing demand from China and better world growth projections, after Japan's Central Bank lowered interest rates this Tuesday, putting direct pressure on the US Federal Reserve System to take stimulus measures.
"The dollar's devaluation will increase inflation pressures, which will in turn bolster the prices of commodities," Adam Klopfenstein, Chief strategist of Lind-Waldock, told Bloomberg.
By Ricardo Pommer – Santiago Times