New UN Security Council members expected to push strongly for reforms
Tuesday, October 12th 2010 - 20:10 UTC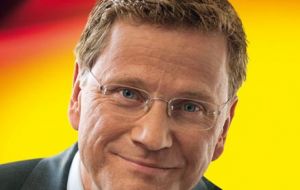 Germany, India, South Africa and Colombia have won two-year seats on the UN Security Council as non veto power members. Portugal got the other available place when Canada withdrew its bid after the second round of voting at the UN General Assembly in New York.
China, Britain, France, the US and Russia are the five permanent members with veto power. The 15-seat Security Council is one of the most important UN organs and is considered the powerhouse of the UN with the authority to impose sanctions and deploy peacekeeping forces.
Every year, five of the non-permanent members step down after completing two years, and other countries battle to fill the seats. India, South Africa and Colombia all secured their places in uncontested votes and will take their seats January 2011.
The newly elected countries will take the places of Japan, Austria, Turkey, Mexico and Uganda and is anticipated will give the Security Council a completely new political profile.
Germany, India and South Africa have all been pressing for a permanent role in a reformed Security Council. Brazil is also part of the campaign for change and it will go into a second year on the council as a non permanent member.
"We will discuss a reform of the UN, but not now, not today. It's necessary to change the structures to make the UN more effective," said German Foreign Minister Guido Westerwelle.
"The vote is a success for Germany. It shows that the world has trust in us. We will do everything to justify that trust," he added, setting out Germany's priorities as peace, security, climate protection, development, disarmament and nuclear non-proliferation.
"Germany is reliable -- not only when it comes to its products but also when it comes to its foreign policy. The world knows it can rely on Germany," he told reporters.
India secured 187 votes and its UN ambassador, Hardeep Singh Puri, said his country was "humbled" by the score.
"It is a fact that many of the countries on the new council are also aspirants for permanent membership," said Puri, pointing to the presence of the emerging powers.
South Africa's Foreign Minister Maite Nkoana-Mashabane highlighted that "the majority of issues that go to the agenda before the Security Council are about the challenges of peace and security in Africa.
Britain's UN ambassador Mark Lyall Grant acknowledged the changes that the new powers would bring to the new 2011 Security Council.
"All of them will bring their own unique advantages and make this a very strong Security Council," he said after the UN General Assembly vote.
Lyall Grant highlighted that Britain supported India, Japan, Germany and Brazil becoming permanent members of a changed council and increased African representation.
"It will be a mini-reflection of the sort of reformed Security Council that the UK would like to see," he told reporters.