US farm exports forecasted to surpass the 2008 record of 115 billion US dollars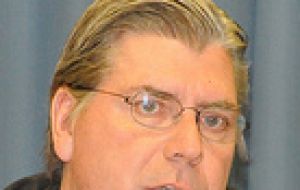 United States farm exports may surpass a 2008 record of 115.3 billion US dollars on surging corn, soybean and wheat prices, according to Joe Glauber, the US Department of Agriculture's chief economist.
Exports may exceed the August forecast of 113 billion USD for the year that began October first said Glauber quoted by Bloomberg.
"We very well could exceed the record if prices increase by enough," Glauber said. Rising prices shouldn't deter foreign buyers enough to reduce exports significantly because of high demand for US goods, he said. "We're the only game in town" for wheat, after Russia halted exports following a drought, he said.
Corn, wheat and soybeans traded in Chicago have surged since June as a weaker dollar made US crops more attractive to overseas buyers and on USDA forecasts for smaller supplies.
Through Tuesday, corn gained 61% from the end of May, soybeans climbed 26% and wheat was up 55%. The dollar during that period dropped 11% against a basket of six competing currencies.
In Chicago on Tuesday corn closed strongly at 227.94 US dollars the ton, soybeans at 443 USD and wheat only advanced slightly to 260.80 US dollars the ton.
Rising trade will contribute to a projected 24% gain in US net farm income this calendar year to 77.1 billion US dollars, the USDA said in a report in August. The department will update its forecast for agricultural trade in November.