Uruguay and Switzerland sign a Double Taxation Agreement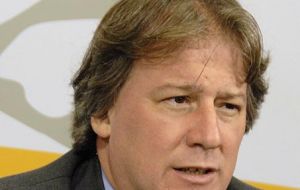 The governments of Uruguay and Switzerland agreed a Double Taxation Agreement (DTA) on October 18. The document was signed by the Uruguay's Economy Minister, Fernando Lorenzo, and his Swiss counterpart, Hans-Rudolf Merz.

It is the 6th agreement signed by Uruguay – it must now complete five more before exiting the Organization of Economic Co-operation and Development's "grey list".

"For us it is important to highlight the country's attitude to be part of international co-operation in this matter. Our country is at the forefront of South America in regard to policies related to money laundering, drug trafficking, terrorism. It is important that we have an enormous commitment," said Lorenzo.

He emphasized that the country's GDP is expected to grow between eight and nine percent during 2010 but that future growth relies on continued investment – something which the DTA is likely to help guarantee.