Falkland Islands: Desire Petroleum announce a 3D Seismic Programme
Wednesday, October 27th 2010 - 10:42 UTC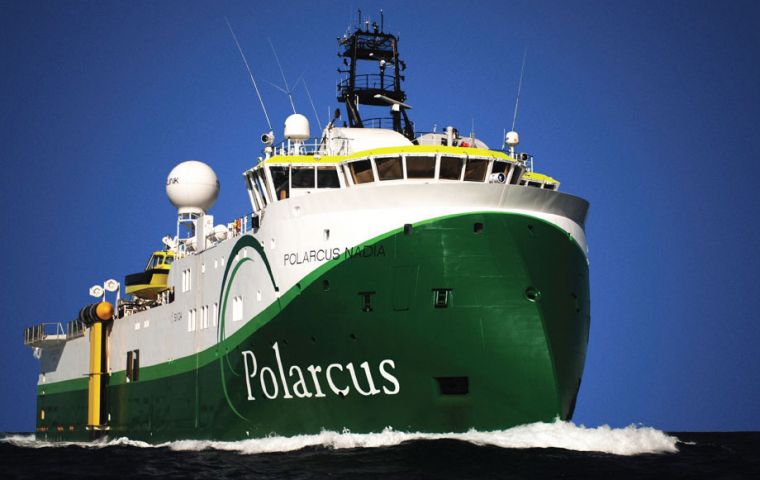 Desire Petroleum plc (AIM:DES), the oil and gas company wholly focused on the North Falkland Basin, is pleased to announce the signing of a contract for marine seismic acquisition services with Polarcus Limited for the use of the seismic vessel MV Polarcus Nadia.
Under the terms of the contract Desire Petroleum will acquire a 3D survey over (a) the areas of Tranches C and D not previously covered by 3D and (b) most of Tranche F to ensure that the east flank fan play fairway, on Desire acreage, has complete coverage. In addition, it is intended to acquire 3D data over the northern part of Tranche I and adjacent areas.
A contract to process the data will be the subject of a separate invitation to tender, which will be issued shortly. Monarch Geophysical Services Limited has been retained to provide specialist acquisition and processing supervision throughout the project.
Rockhopper Exploration plc (Rockhopper) has simultaneously signed an identical contract with Polarcus allowing Desire and Rockhopper to share the vessel for acquiring seismic data in each company's adjacent licences and other areas.
The vessel is expected to commence the joint survey in December with completion by end-April with the Desire share of the survey lasting around 90 days.
MV Polarcus Nadia Specifications.