Six South American countries with the worst income distribution inequality
Monday, November 1st 2010 - 05:50 UTC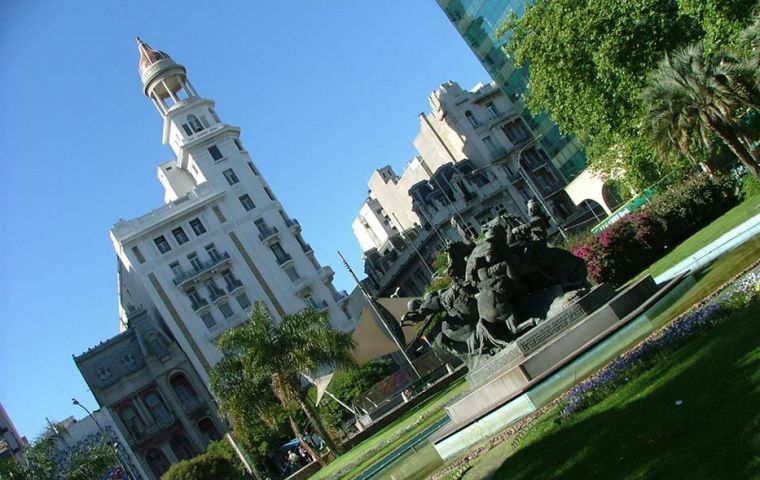 A newly released regional report on economic inequality ranked Chile as one of the top 15 countries in the world with the worst inequality of income distribution and declares Latin America and the Caribbean to be the region with the worst inequality worldwide.
According to the report, which was put together by the United Nations Development Program, 10 of the 15 worst countries in terms of inequality are in Latin America or the Caribbean, with the rest in Africa.
The Latin American country that ranked the worst in the UNDP report was Bolivia, with an index of 60 out of 100, a score it shares with Madagascar and Cameroon.
The ranking measures the distribution of per capita household income within countries and places them between Zero (absolute equality) and 100 (complete inequality).
South American countries that made the top 15 include Ecuador as the seventh worst, Brazil at eight, Colombia at tenth, followed by Paraguay and Chile ranking eleventh and fourteenth, respectively.
Other countries in the hemisphere that were ranked in the top 15 were Haiti in fifth, Honduras at twelfth and Panama ranking thirteenth. The Latin American country that had the better (lower) level of inequality was Uruguay with an index of 45, compared to 55 that Chile received and 60 for Bolivia. According to the report, inequality can negatively affect development, causing it to drop as much as six to nine percent in the region.
The report showed that women, indigenous and black people are most affected by issues of inequality. In Latin America specifically, women are paid less than men for equal amount of the work, while often carrying double the workload due to household responsibilities.
Women in Latin America also make up more of the informal economy than men. In the report, twice as many indigenous and black people live on a dollar a day compared to white people. In Latin America a third of the population lives on a dollar a day.
Recent advances in social achievements in Latin America were cited by the study, and it recommends specific and comprehensive policies to work towards fixing the problem.
The report – released in July -- found that often in the region, public policies focus narrowly on one aspects of poverty reduction instead of looking at the relationship poverty can have with systematic inequality. It highlights education and income levels as factors that cause the perpetuation of inequality.
Since taking office at the beginning of this year, Chile's President Sebastian Piñera has made the country's development one of his main priorities. He has said on numerous occasions that the country will see full development, and an eradication of poverty, in the next five years.

By Kayla Ruble – Santiago Times