Chilean Patagonia dams' project becomes international environmentalist cause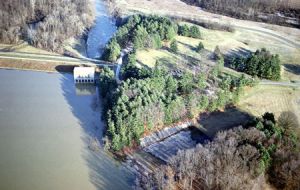 As criticism continues over plans to build five hydroelectric dams in the Aysén Region (XI) in Chilean Patagonia, international groups have been a constant presence in the fight against the HidroAysen project.
Most recently, a delegation of Italian non-governmental organization leaders travelled to Chile for 10 days to tour Aysén and talk with residents, local authorities, legislators and academics to learn about the effects the project could have.
The delegation – along with representatives from Ecosistemas,a Chilean NGO for environmental defence, and the Aysén Citizens Coalition to Preserve Life – met last week with mayors in the region who have come out strongly against the project.
They were also given the chance to participate in demonstrations held Oct. 29 in Coyhaique. Similar protests were held in Santiago and Puerto Montt on the same day.
The Italian group was established in September this year, for a campaign similar to Chilean Patagonia Sin Represas (Patagonia Without Dams), which opposes large hydroelectric projects in Chile's south. The organization is made up of representatives from various NGOs, social movements and trade unions in Italy.
The group says it is simply fighting corruption that Italian taxpayers have a hand in — the company ENDESA, which has funded 49 percent of the HidroAysen project, is partially controlled by ENEL, 30 percent of which is owned by the Italian government.
For this reason, the delegates say they decided it was their duty to ensure that the Italian government and tax payers are not supporting the project.
"The delegation returns strengthened in the sense of pressuring ENEL in Italy to stop the HidroAysén project," said Juan Pablo Orrego, Ecosistemas' president, who accompanied the delegation and spoke alongside the group in Santiago on Thursday.
According to Caterina Amicucci, of the Campaign to Reform the World Bank, the project will have many negative effects on the region's environment, culture and way of life. She says the project will bring 10,000 workers to the area, a situation that will change the region's social environment. Amicucci says the project will also flood 6,000 acres of land, creating reservoirs that will affect the temperature and the environment.
She points out that there is then a risk of glacial lake flooding when the glacier ice melts – something which she says has not been evaluated.
"Patagonia is a very, very specific place with some characteristics that are completely different from the rest of the country, so it's a very remote place where people have a very singular lifestyle," Amicucci told The Santiago Times. "The most important thing is that the Patagonian people do not want this project, and this should be respected because it is their right to live how they want."
Amicucci added, "There are people that speak out, there are people that are afraid to speak in public, but most of the people that we met don't like this project."
The trip ended with the delegates pledging to take political action in Italy to stop the project. Amicucci said the group's next action would be pressuring ENEL to quit the project. She said they would pressure the company and its management, but focus mostly to the company's shareholders – which includes the Italian government. (Santiago Times)