Uruguay's leading banker calls for prudence, austerity and less triumphalism
Tuesday, November 9th 2010 - 18:36 UTC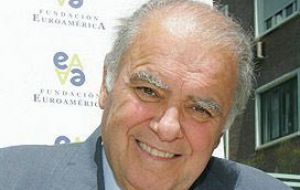 In spite of Uruguay's good macroeconomic performance there are weak points and a productivity shock, fiscal austerity plus regional coordination to address external surprises should be considered, said Enrique Iglesias, economist, former banker and currently Ibero-America Secretary General.
"Uruguay is benefiting from a double confluence: improved management of the economy but also the Asian economic cycle which has boosted commodities prices and bottom rock interest rates. However Asians on the one hand are aware that it's a cycle, it could have a downturn anytime and on the other the massive inflow of capital is distorting upwards the value of our currencies causing a serious competitiveness deficit", said Iglesias currently participating at the Latinamerican banks federation forum in Punta del Este.
But there are also domestic challenges to overcome: "beware of triumphalism, it is the commodities prices that have given us the current bonanza and we urgently need to improve education, promote innovation and technology and a shock of productivity; we have to admit that we are very inefficient in Latinamerica".
Iglesias also called for regional coordination particularly regarding the appreciation of currencies for which there are "no miraculous solutions". Some countries are buying up dollars but that has a limit; others impose caps to capital inflow and others strict controls, "but there is not a single solution, it's a mix of all of them plus common sense and flexibility".
More specifically on the exchange rate challenge (currencies war) Iglesias insisted the solution was not to wait for the situation to change but rather be more productive, more competitive, "both the private sector and the government". For the government this means fiscal orthodoxy, budget surpluses and savings so as to face the inflow challenge.
"Uruguay's budget outlays have expanded, and we need to put a limit particularly in moments of international uncertainty. The worse that can happen is that we have a bloated expansion of expenditure thus threatening the overall macroeconomic equilibrium. I insist at this moment we must be very prudent", pointed the economist who for over a decade and a half managed the Inter American Development Bank.
Further on Iglesias was critical of the private banking sector which needs to expand credit at the same rate that the rest of the economy expands.
"Private bank must be more active in their loans policies; there are new forms of credit and it's the banks job to develop them and convince local businesses to make use of them, if not insufficient credit becomes a burden for the economy".
This added Iglesias must come together with a national savings policy and consensus so that growth is legitimate in so far it is funded by Uruguay's savings.
"This is crucial for the banking sector, for overall growth and for greater use of the banking system by all Uruguayans".
Finally Iglesias supported strong independent Central banks and regulatory agencies because "the capacity to generate (speculation) bubbles in the region and in Uruguay exists and we know what happens when they burst".
"Flexibility yes, but also strict, refined regulatory systems to prevent the massive inflow of foreign capital from becoming threatening bubbles", concluded Iglesias.