Russia joins the oil rush in Cuba's Gulf of Mexico coast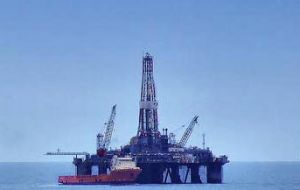 Russian energy firm Gazprom has joined a growing list of foreign companies searching for oil off Cuba's coast.
Gazprom Neft, the oil arm of Gazprom, announced in a news release that it had bought a 30% stake in four offshore oil exploration blocks from Malaysia's state-owned oil company Petronas. No financial details were provided.
The Cuban government says it has up to 20 billion barrels of oil in its portion of the oil-rich Gulf of Mexico, but the U.S. Geological Survey has estimated a smaller 4.6 billion barrels.
Cuba has divided its share of the Gulf into 59 blocks and foreign oil companies have leased 21 of them.
In the wake of this year's BP Gulf oil spill, some in Florida are worried about Cuba drilling so close to home.
Some of the blocs are about 50 miles off the coast of Key West.
Petronas leased its four blocks in 2007. Under the agreement, the lease can be extended through 2037 if oil is found and until 2042 if gas is found.
According to analysts and oil experts who have visited Cuba, the country aims to drill seven exploration wells by 2014.
Cuba currently produces about 60,000 barrels of oil per day from onshore wells. It imports another 115,000 bpd from Venezuela on favorable terms.