New Zealand opens exciting cruise season and expects 140.000 passengers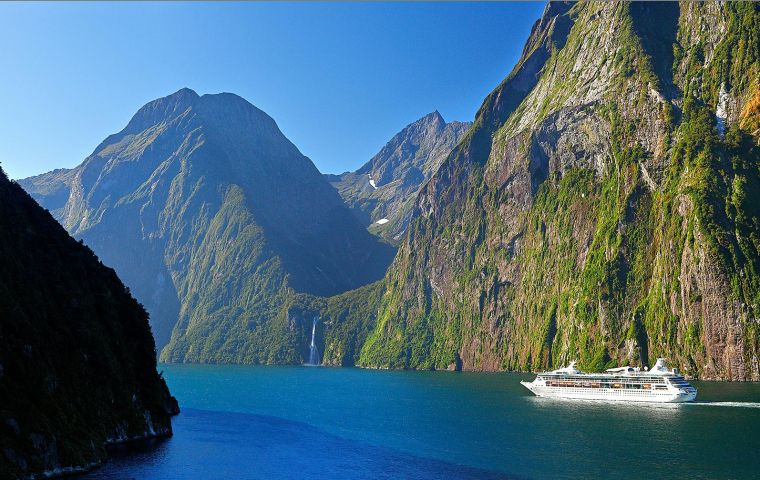 New Zealand has seen phenomenal cruise growth since 1995 and the 2010-2011 cruise season which started on 15 October with the Sapphire Princess, is forecast to be even larger than what the country has ever experienced.
New Zealand's 2010-2011 cruise season is expected to bring in close to 140,000 passengers and over 56,000 crew with an estimated contribution to New Zealand's GDP of NZD 223 million. At this rate, the cruise sector will overtake China as New Zealand's fourth largest inbound tourism market which is forecast at 124,000 visitors for 2011, according to New Zealand's Ministry of Economic Development.
Princess Cruises is the most active player in New Zealand's cruise sector and will ply the waters with its affiliated brands of Holland America, Carnival Australia, Carnival UK, Cunard Line and Yachts of Seabourn; amongst other cruise lines.
This season, New Zealand will welcome for the first time ships such as Paul Gauguin Cruises' Paul Gauguin, Japan Cruise Line's Pacific Venus, Yachts of Seabourn's Seabourn Sojourn, Deilmann Cruises' Deutschland and Cunard Line's new built Queen Elizabeth. Perhaps the most exciting on this season's calendar is the launch of Carnival Australia's Pacific Pearl in Auckland on 21 December. This is the first time a ship is based in New Zealand and demonstrates the potential Carnival Australia sees in New Zealand as a serious player in this fickle cruise world.
New Zealand's cruise sector is slated for greater growth, with the 2011-2012 season forecast to bring in close to 200,000 passengers and just below 70,000 crew members with an anticipated contribution to New Zealand's GDP of around NZD 346 million. However the industry is aware that continued steep growth is unsustainable without appropriate infrastructure.
Auckland, New Zealand's main cruise hub currently operates out of Princes Wharf and is increasingly becoming inadequate as ships get larger and more of such ships visit New Zealand. The industry is lobbying for a more fit for purpose cruise terminal on Queens Wharf which offers a much longer and additional cruise berth. Whilst the New Zealand Prime Minister has voiced his support for a new cruise terminal, it seems that regional politics need to be overcome, to realise the eventuality of an appropriate, future-proof cruise terminal in downtown Auckland.
More information: Cruise New Zeland