Tourism industry generates 9% of global GDP and 8% of world employment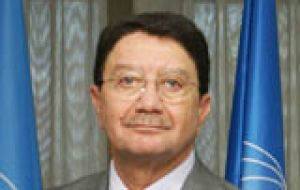 The travel and tourism industry is one of the largest and most dynamic industries in today's global economy expected to generate about 9% of total GDP and provide for more than 235 million jobs in 2010 representing 8% of global employment.
According to an International Labour Organization, ILO, report international tourism was affected by the global economic crisis but is projected to grow significantly over the coming decade. The United Nations World Tourism Organisation (UNWTO) is expecting the sector's global economy to provide 296 million jobs by 2019.
These challenges for the tourism industry will be discussed at the ILO's Global Dialogue Forum on New Developments and Challenges in the Hospitality and Tourism Sector next week in Geneva. The meeting will be opened by ILO Director-General Juan Somavia and the Secretary-General of UNWTO, Taleb Rifai.
"Tourism has the potential to become a major generator of jobs after the crisis", ILO Director-General Juan Somavia said before the meeting, adding that "social dialogue between governments, employers and workers can ensure that the jobs generated will be decent. Such dialogue is particularly important for a service industry like tourism, where success depends so much on service quality, which, in turn, goes hand in hand with a skilled and motivated workforce".
The tourism sector suffered a decline that began in the second half of 2008 and intensified in 2009 after several consecutive years of growth. A sharp reduction in tourist flows, length of stay, tourist spending and increased restrictions on business travel expenses led to a significant contraction of economic activity in the sector worldwide.
Among the most affected during the crisis were international tourist arrivals, decreasing by 4% in 2009, while international tourism revenues were projected to go down 6% by the end of 2009. The regions hit hardest by the decline in worldwide international tourism were the Middle East (-4.9%), Europe (-5.7%), and the Americas (-4.6%). Only Africa showed constant growth (+2.9), based on a comparatively low travel volume.
Despite the crisis, global employment in the tourism industry increased by about 1% between 2008 and 2009, the report says. The report shows, however, significant regional differences with respect to the crisis impact on employment in hotels and restaurants. While the Americas suffered a 1.7% decrease in employment, employment in Asia and the Pacific region remained resilient and gained 4.6%.