Latinamerica not involved in an arms race and can further reduce defence costs
Thursday, November 25th 2010 - 04:34 UTC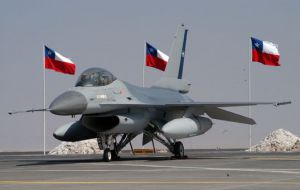 Latinamerican countries are not involved in an arms race and can further cut into military expenditure because it is essentially a region of peace, said the Defence ministers of the Americas IXth conference meeting in Bolivia.
The president of Unasur (Union of South American Nations) Defence Council and Ecuadorian Defence minister Javier Ponce said that contrary to common belief, "it is false, it's not true" that Latinamerica is involved in an arms race.
Ponce heads the Ecuadorian delegation, one of thirty country representations from the Americas that are meeting in Santa Cruz de la Sierra to address defence issues and cooperation.
"An arms race is when two neighbouring countries compete in the purchase of arms and equipment, and I believe that is not the experience of our countries" said Ponce who was one of the main speakers on the second day of meetings.
What countries are doing is strengthening, according to their financial possibilities, "operational capabilities" and defence infrastructure, said the Ecuadorian minister.
The Organization of American States, OAS, Secretary General Jose Miguel Insulza admits some countries in the area have done important purchases recently, but that "expenditure is low and can be pushed down further, if we take into account the fact that this region is essentially in peace".
Insulza said that an effective regional control proposal is to expand the Inter-american convention on Conventional Weapons Acquisition Transparency so that countries report their arms transfers and military expenditure.
The OAS official said he was much encouraged by Washington's promise that it would request the US congress to ratify the convention, as was announced last Monday by Defence Secretary Robert Gates when he addressed his peers at the defence ministers' conference.
Gates advanced the US would support all hemispheric efforts to promote transparency in defence outlays "hopefully so the nations of the Americas can serve as a model for the world on how to build mutual trust".
Colombian Defence minister Rodrigo Rivera said the conference was advancing in specific "confidence building measures" to confront the new regional security challenges because "you don't have to look for enemies in other countries".
Argentina proposed as a "transparency" mechanism which has been applied by Chile and Argentina since the end of the crisis which almost led to a massive armed confrontation in Patagonia in the late seventies.
Minister Nilda Garré said the mechanism was developed following the almost-war conflict with Chile (1978/79) over disputed islands and borders in the extreme south of the continent.
"We adopted a methodology and have been applying it satisfactorily since then; we are prepared to share it with all those delegations present at the conference", said Ms Garré.
The system basically is the exchange of military expenditure data using as a framework the UN Economic Commission for Latinamerica or Cepal "and has been consolidating since then", added the Argentine minister.
According to an Argentine think-tank, Argentina invests 0.87% of its GDP in military expenditure and procurement, while in Chile its 2.91% based on 2008 data.