Brazil plans to cut subsidized long term loans to combat inflation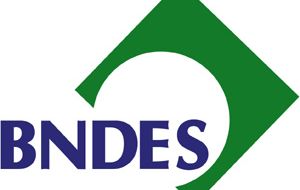 Brazil plans to cut funding for its state development bank by 50% in 2011 in an effort to bring down the world's second-highest inflation-adjusted interest rates. The reduction in loans the government provides to BNDES, as the bank is known, forms part of a plan to curb public spending, Finance Minister Guido Mantega said in an interview in Brasilia.
Mantega, who was kept at his post by president-elect Dilma Rousseff, is seeking to cut subsidized lending that helped push inflation to a five-month high of 5.2% and drive up local borrowing costs.
Brazil is paying 965 basic points more to borrow locally than abroad to the extent that the country's local debt yields more than that of Greece and Ireland which are receiving aid from the European Central bank and the IMF. The Brazilian central bank is expected to begin rising the benchmark interest rate as soon as its December 8 meeting and could reach 12.5% by the end of 2011.
Rousseff's government will cut the loans it provides to Rio de Janeiro-based BNDES from 104.7 billion Real (61.1 billion US dollars) in 2010. It may also freeze more than 20 billion Real of the 2011 budget, Mantega said.
Lending by the bank, which provides subsidized credit for long-term projects is contributing to the fastest economic growth in more than two decades. Latin America's biggest economy will expand 7.6% this year after shrinking 0.2% in 2009, according to the median forecast in a central bank survey of economists published Nov. 29.
Policy makers boosted the benchmark overnight lending rate 200 basis points, or 2 percentage points, since April to 10.75% to prevent the economy from overheating. International investors, seeking alternatives to near-zero interest rates in the U.S., Europe and Japan, have poured money into Brazil's fixed-income assets, sparking a two-year, 36% rally in the Real that's helped swell the current-account deficit to an annual record of 48 billion US dollars.
"It is important to carry out this fiscal consolidation and help reduce interest rates, because this will end up helping the currency too" Mantega, 61, said. The Real is trading at a "reasonable" level as the European debt crisis brings a temporary "truce" to the global currency war, he said.
The 965 basis-point gap between Brazilian local bonds due in 2017 and its overseas debt on Nov. 22 was the biggest in two years. By contrast, the yield spread for similar securities issued by Mexico is 261 and 235 for Russia. Brazil's 10-year bonds yield 59 more than Greek debt and 309 above Irish securities.
The extra yield investors demand to hold Brazilian dollar bonds instead of U.S. Treasuries widened 6 basis points yesterday to 198, according to JPMorgan Chase Co.
BNDES' lending rate, which is set by the National Monetary Council that Mantega heads, has been kept at 6% since July 2009. BNDES granted 171 billion Real of new loans in the 12 months through October, up 33% over the same year-ago period, according to the bank's website. BNDES more than doubled lending to Brazilian companies to 137.4 billion Real ($82 billion) last year, exceeding the $72.2 billion lent globally by the World Bank in the fiscal year ended in June.
BNDES president Luciano Coutinho has been confirmed in his post for the next four years by president-elect Rousseff.