GeoPark Chile raises 113 million USD for further oil exploration in Magallanes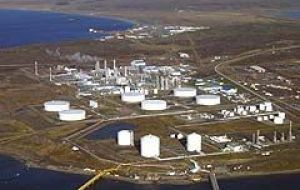 The Latin American oil and gas explorer and producer GeoPark which has been successfully drilling for oil and gas in the extreme south of Chile has made a private placement of 133 million US dollars to invest in expanding activities.
Subsidiary GeoPark Chile announced Thursday the private placement of 133 million US dollars 7.75% notes due 2015. The notes are guaranteed by GeoPark and secured with the pledge of 51% of the shares of GeoPark Chile.
The agreement allows for the placement of up to an additional 27 million of notes - subject to the maintenance of certain financial ratios. The net proceeds will be used to support the company's growth strategy and improve its financial flexibility.
GeoPark said 29.5 million would be used to repay a portion of existing indebtedness with the balance to be used to fund strategic growth plans.
GeoPark Chile is the only private company producing oil and gas in Chile, more precisely in the extreme south, Magallanes Region and Chilean Tierra del Fuego.
The company has licences over an area covering 15 million hectares in the Fell block and extracts 30% of Chilean oil production. All GeoPark oil production is absorbed by ENAP, Chile's government oil corporation. Natural gas is supplied to the Methanex complex in Punta Arenas, for the production of methanol.
The company is planning to invest 60 million USD to keep drilling in different prospects and developing the oil and gas deposits in the Magallanes region.
GeoPark CEO James Park said the company was extremely pleased with the placement which "shows the support from the Chilean investment community and capital markers, and their confidence in the capacity of GeoPark to continue expanding its business in Chile and for the implementation of new projects in Latinamerica".