Brazil and U.S. open-skies agreement; fully operational in 2015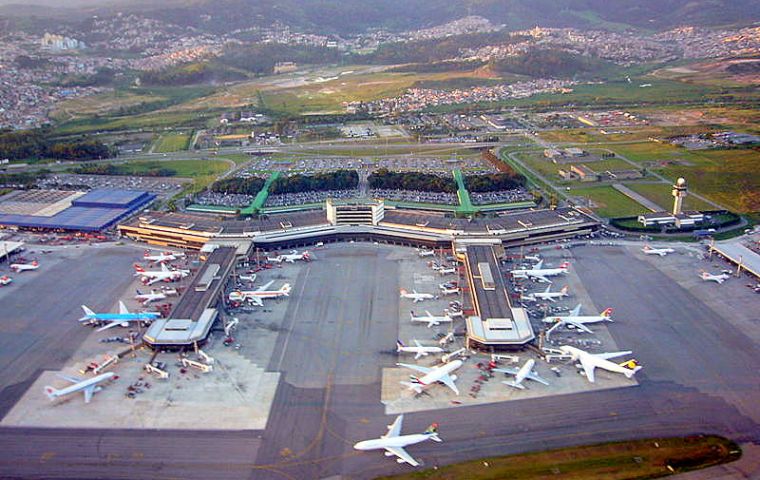 Representatives of the United States and Brazil have singed an Open-Skies aviation services agreement which will significantly liberalize U.S.-Brazil air services for airlines of both countries over a transition period, according to the U.S. Department of Transportation (DOT).
"This agreement means the travelers, shippers, airlines and economies of both the United States and Brazil will benefit from competitive pricing and more convenient service," says U.S. Transportation Secretary Ray LaHood.
The Open Skies agreement immediately removes restrictions on pricing and on the routes between each country that can be served by U.S. and Brazilian scheduled and charter airlines. It also provides immediately for full code-share rights and additional charter flexibility.
Between October 2011 and October 2014, U.S. carriers will be allowed to operate significant increases in scheduled passenger flights (the DOT calls these "combination" flights, because the aircraft operating them also carry cargo in their belly holds at the same time).
According to the US Department of Transportation, the agreement provides for increases in all-cargo and charter flights too, including additional services to the currently restricted and highly congested Sao Paulo Guarulhos and Rio de Janeiro Galeao airports.
When the full Open Skies agreement takes effect in October 2015, airlines from the United States and Brazil will be allowed to select routes, destinations and prices for passenger, cargo and charter services based on consumer demand and market conditions and without restrictions on the numbers of flights or amount of capacity offered.
Brazil will become the United States' 101st Open-Skies partner.