UK Treasury increases bank levies, 'fair contribution to the public coffers'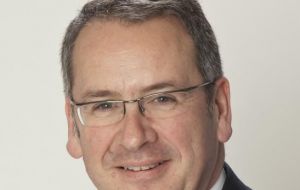 The United Kingdom Treasury has raised the rate it will impose on banks under its new levy in 2011 and 2012. The Treasury said in draft legislation for the Finance Bill 2011 that the levy for 2011 will be 0.05% of total liabilities rather than the 0.04% announced in June. The levy for 2012 will rise to 0.075% instead of the previously proposed plan levy of 0.07%.
Mark Hoban, financial secretary to the Treasury, said the levy had been raised following two periods of consultation with the banking sector.
"We have consulted on the design of the scheme so that it achieves two objectives: first, ensuring that banks make a fair contribution in respect of the potential risks they pose to the UK financial system and wider economy" he said.
"Second, the final scheme design will encourage the banks to make greater use of more stable sources of funding, such as long-term debt and equity, working with the grain of our wider reform program".
The changes to the levy terms will raise £2.5bn of annual revenues, the Treasury said. It added it was fair contribution to the public coffers in respect of the risks the banking system poses to the wider economy.
Banks have estimated they will have to spend between £500,000 and £700,000 per institution in one-off compliance costs in order to pay the levy, while ongoing compliance with the new rules will cost them an additional £500,000.
The levy will be formally reviewed in 2013 to make sure it is functioning efficiently. It will raise a total of £2.6 billion in the year to end of December 2012, the Treasury said.