Uruguay beef exports fall in volume but increase in value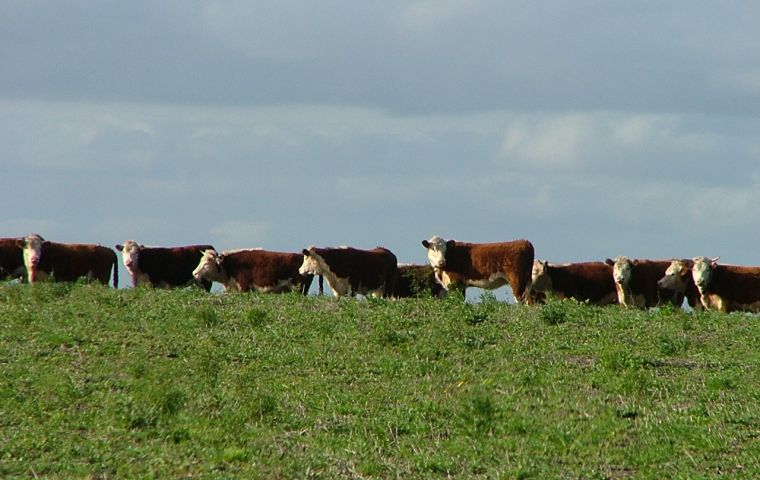 Uruguay's beef exports dropped in volume but increased in value during the first eleven months of 2010, with Russia for a second consecutive year as the top client, according to the latest release from the National Meats Institute, INAC.
Russia purchased 107.969 tons in the first eleven months compared to 97.411 tons in the same period a year ago. The Russian market absorbs mainly forequarters and other meats.
Sales to the European Union totalled so far 83.888 tons, compared to 83.375 tons a year ago.
Beef shipments to Nafta country members (US, Canada and Mexico) reached 43.874 tons compared to 48.520 tons in the same period a year ago.
Chile is also a strong client for forequarters having purchased 18.556 tons as against 9.378 tons in the same eleven month period of 2009.
Argentine demand for barbeque cuts almost doubled in the last twelve months from 737 tons to 1.578 tons.
The big difference however was in prices: the average ton of Uruguayan beef according to INAC statistics has been selling at 3.012 US dollars, a significant jump from last year's average of 2.438 USD.
But even better than beef has been the evolution of lamb and mutton prices, having increased from and average 2.522 US dollars per ton to 3.839 US dollars so far this year.