Conflicting assessments of Argentina's defence policy and military capabilities
Saturday, December 18th 2010 - 19:09 UTC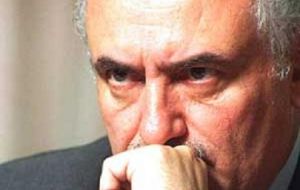 Conflicting assessments of Argentina's military capacity, defence policies and future planning were given by the brand-new Defence minister, Arturo Puricelli and a former minister from the opposition.
On taking office Defence Minister Puricelli announced that "there will be continuity" in the politics applied by (former minister) Nilda Garré, and sustained that the government, "is not improvising defence plans". Nevertheless he feels 'enthusiastic' about the task ahead.
He further affirmed that, "Our aim is to give the Argentine public peace of mind, and we will achieve this through bringing continuity in our policies".
The defence measures being proposed are not those imagined by Garré or Puricelli, "they are ideas brought forward by the President (Cristina Fernandez) and those of the ex-President Néstor Kirchner," mentioned Puricelli in an interview with a Buenos Aires radio.
The brand-new minister sustained that his administration will "advance on from what we have been working on, with a very solid legal framework, and we will let ourselves, for the first time in 50 years, have a modern defence policy according to the needs of Argentina today".
"The public should have the security that their Armed Forces are trained, capable, and hold a moral and spiritual philosophy; securing their interest in national defence, as stated in the Constitution", he added.
His closing statement, aside from commenting on his "excitement" with his new role, was that "there is a lot to do, all of which is important for today's criteria for public protection, coming from all types of work in defence, as requested by the government".
Puricelli said that Argentina's defence policy is not based on "conflict hypothesis" plans but in the modern line of thinking of strategic planning according to capacities and fields of action, "where the complex universe of international relations is assessed".
This will lead to "a short, medium and long term plan with capacities and fields clearly defined and long term resources procurement and not rushing out on a shopping spree based on current circumstances or assumptions".
However former Defence minister Horacio Jaunarena was not so positive about what's going on with Argentine defence policy and military expending.
Jaunarena claimed that following the "very poor administration" of former minister Garré Argentine Armed Forces are in a "bad shape", with "pilots grounded" since they have been unable to comply with the needed certified flying hours and the Army has sufficient ammunition for a "two hour combat".
"The forces are in a bad shape: is we make a balance of Garré's performance we have the Air Force with over half of its aircraft grounded, lack o spares and maintenance, and pilots loosing their flying certificates because they can't comply with the necessary minimum monthly flying hours".
He added that the Argentine Navy with a nominal fleet of 60 units "only has 16 operational and with sufficient ammunition to hold a two hours combat at the most". He added that Argentina no longer has an icebreaker (Almirante Irizar) and has leased a Russian unit at a "fantasy cost.
The Army lacks sufficient logistic support, and its equipment is "well over twenty years old and needs to be replaced".
"All this is incompetence, unreal and evidence of a committed policy to downgrade the Armed Forces. There is nothing to celebrate, on the contrary", concluded Jaunarena.